While mobile traffic continues to overpower desktop, the mobile app development industry does seem to change and advance as well, says Slava Vaniukov, expert and CEO of Softermii. Some technologies appear and become more popular, the others fade into obscurity. Remember when 5-7 years ago Phonegap was a big deal? And now it's all about the React Native vs. Flutter rivalry. So no wonder both developers and entrepreneurs want to know what the future holds. Nobody wants back the wrong horse and bleed cash.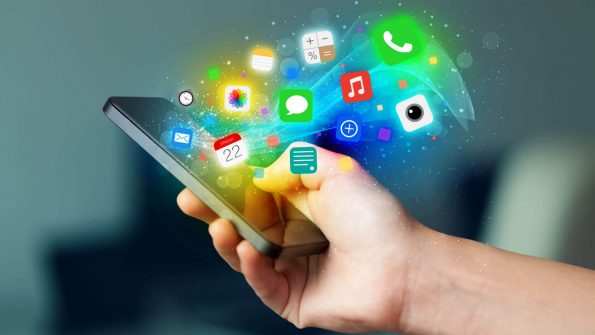 So let's check what are the most influential trends in this industry and if the future of mobile app development is bright.
IoT Integration
Not a while ago Internet of Things (aka IoT) was perceived as something futuristic and, there's no doubt for that, useful but not correlating with mobile development. Now everything has changed and IoT integration becomes both an important and promising thread.
The number of devices that are connected to the web will only grow over the years, so it's safe to say that IoT trend isn't going anywhere.
How does it work in real life? Think about the smart scales that help you monitor not only your weight but also your vitals or about voice-operated "smart home" systems or about "smart" cars that can park or even drive by themselves. All of these are examples of IoT and you can control them via the mobile app.
Foldable Devices Comeback
Remember when Motorola Razr was the coolest phone you could ever have? Flip phones have definitely made a big splash in the early 2000s. Who cares now, you may ask. But the thing is that foldable devices are definitely making a comeback.
New Motorola, Samsung Galaxy Fold or Z Flip, and others are conquering the market. For now, foldable smartphones are not cheap and not as popular as iPhones. But that's only for now. Give this new trend some time to assimilate and it will be everywhere. That is why new apps should be able to seamlessly adjust to the changes of the device's screen whether it's folded to a minimum or 100% unfolded.
AI and ML Domination
For the most part, artificial intelligence, as well as machine learning, are seen as technologies that help entrepreneurs analyze and predict the customer's behavior while personalizing the content to provide a better customer experience. And this function is still there and still popular, however, the number of advantages AI can provide the mobile app with, is so much greater.
AI is responsible for many tasks like face detection as a login, image recognition (e.g. when you take a photo of a bill to add a new payee in your banking app), speech recognition (hey, Google!), adaptive phone battery, and many more. There's no doubt, in the nearest future the number of ways AI and ML will penetrate the app development industry will increase severalfold.
5G is here to stay
5G is a hot topic. But despite all the controversy it's here to stay. It's the next-gen technology that is aimed (as claimed) to change the face of mobile app development by introducing the speed and capability boost that not long ago would have been considered unrealistic.
Good news for the users? Definitely. The apps will become faster and more efficient. Such an improvement in its turn, is expected to fuel the popularity of the mobile apps among entrepreneurs, and the developers will be able to pack the product with a greater number of features without compromising the performance.
Cloud power
Nowadays nearly every technology is in the cloud. Cloud services solve a lot of problems and bring a lot of advantages both for the developers and the end-users. When it comes to mobile app development cloud-powered solutions are able to overcome one of the most common struggles, which is a need in storage space. Besides that, a number of advantages include enhanced productivity, scalability and cost-effectiveness. As a result, the number of market players adopting the mobile cloud strategy is expected to rapidly grow in the future.
AR and VR popularity boost
Some think that augmented or virtual reality can only be used in the entertainment industry or gaming but that is not the case, at least now it isn't. AR and VR make their way into mobile app development and nowadays it's not only about games like Pokemon Go but also about penetration into other industries like healthcare, beauty, design, and more.  People can use mobile apps equipped with AR to evaluate a new look or a certain interior design, complete the "live tour" in certain locations.
For now, AR and VR in mobile apps is not the most popular thing you can imagine, but it's getting there and once the capability of mobile devices will enhance, and the audience will become more demanding, this trend will evolve from the "emerging one" into the "obligatory one".
Demand for on-demand apps
Check your phone right now and count the on-demand apps that you've installed. A pound to a penny there is a lot of them. Such apps as Uber, Postmates, or Airbnb are crazy popular and are installed on millions of devices all over the world.
But even though the on-demand mobile app market already has many major players, it hasn't reached its full potential yet. The service industry is literally endless and there's always room for another one.
Laundry and food delivery, taxi and pet care, doctors and fitness instructors on-demand will always need mobile apps and the customers are ready to pay for it! A win-win for everybody!
To sum it up
The future of mobile app development is sure bright. As time passes, many new exciting opportunities will come up. All the developer or a business owner needs to do is to keep up with the times and remember that the "stick to the safe" motto doesn't work in this industry. Sometimes it can be scary to try and implement something new but in the XXI century that's what you need to do to succeed. Good luck!