Advertising was long ago said to drive sales, and the same idea is true for mobile apps. App owners confessed that three quarters of their income comes from advertising.
However, something is rotten in the state of Denmark. Research by InMobi states that advertisers doesn't feel growth of their income. Either it is just stable over the last year, or, unfortunately, it is shrinking.
There is nobody doubting that advertising will still be in demand as the approach is popular. Changes to make advertising more relevant are expected to be in the added use of technology, both in the methods of implementing ads and the ways advertisers will be monetized.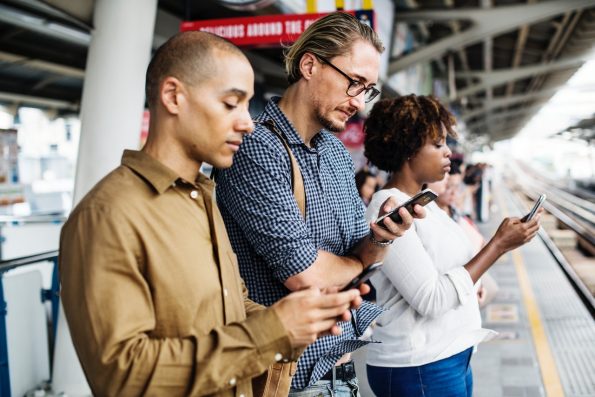 We talked to different experts from online marketing, asked mobile ad network owners and many other people who run their own business in the advertising area for a long time. Here are some insights:
Vanishing of waterfalls
One may see that interests towards branding is really very high, but the reason why the income from advertising doesn't grow is that publishers and advertisers still spend too much money in waterfalls. According to InMobi, up to 60% of respondents still work using this model of display ads.
This approach has a lot of cons and difficulties, but the biggest point is probably that players who offer the highest price simply don't have a chance to win. For example, you have opened the app connected with cooking and recipes. Let's say that the first participant that has an opportunity to deliver ad message to me, will pay 5$. The other members are simply deprived of the opportunity to offer their content, their desires or abilities to offer their ads.
The strength of auctions
Unified auctions is a primary remedy from such case. All participants are on one footing and fight for each impression. You might have seen something similar on Sotheby's or Christies. Such open auctions make it possible to kill two birds with one stone:
the lag time for ad serving is 30% less;
the income is bigger, much bigger, sometimes it is up to 50%.
Besides, the competency becomes higher and the solutions about displaying are faster than usual. It means, that your horse is running very fast, as if there is a fire behind her.
The overall outlook should be definitely more interesting now as more companies will join unified auctions.
Premium ad formats
Mobile ads publishers will keep their habit to use effective ad formats, like premium ones.
Newbies may say that as we get money from ads, it will be logical to have more of them in the apps to earn megabucks. This logic is reasonable, but the situation becomes more complicated when we talk about people. The more ads you will insert, the higher is the chance that one of them will one day interrupt users' activity. This moment can be called the biggest mistake ever as people generally dislike being distracted from their business, even if it is watching cat videos.
So, that is the case when quality will be an absolute winner over quantity as publishers will have a look at premium and more effective forms of advertising.
For you to understand, let's think what will be more beneficial: a traditional banner or a native ad, or maybe a video? Last two variants are less intrusive and more remarkable, in some sense, they are less hurtable. And, of course, they are much more expensive. The US marketers nowadays say that a third part of marketing budgets are spent on advertising.
Advanced technologies
Mobile apps monetization will be performed by artificial intelligence and machine learning. New marketing technologies are becoming popular for ordinary routine businesses, but what are the consequences:
Advertisers will no longer have to worry about ad pricing or other issues, as machine learning will assess the perfect price for them. Interesting statistics how the time of display, location, app use affects pricing;
Artificial Intelligence will work on personalization. It means that we will see great changes in users' interface, the ways the ads will be displayed will be also reconsidered and modified a lot;
Artificial intelligence will reach the point where fraud relations can occur even before they start. The idea here is that technology will analyze logic, mechanisms, tools and other tricks of con men and will uncover where you have weak points and how you can protect against them. It may look like there is too much focus on prevention, but there is nothing one can do after the action has started. Even 5$ for nothing is an unpleasant experience.
Ineffective traditional advertising methods cause us to look toward new ways to reach customers in the future. Are you looking forward to meeting this future? What are your expectations for mobile advertising?