If you're beginning to think that your pipe dream could actually be turned into a business, you've got exciting times ahead. While the journey won't be without its challenges, getting that idea in your head on paper and eventually into a new business could bring with it great reward. The business plan is a critical requirement of getting a startup loan or funding.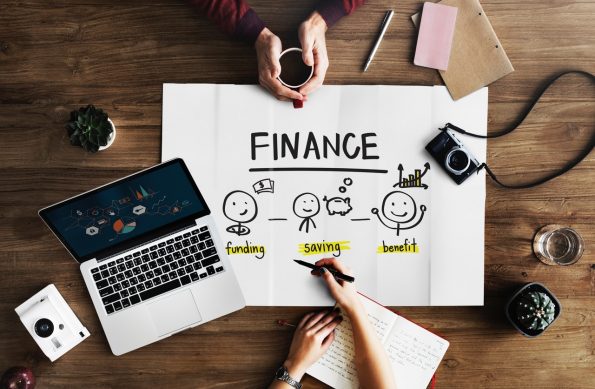 Good things take time, though, and there are some important things to remember when you're first starting out as an entrepreneur. Let's take a look at a few ways you can obtain a startup loan for your new business.
1.
Equity Crowdfunding
The whole point of equity crowdfunding is to be able to help businesses that are very much still in the early stages. Equity crowdfunding involves you giving the investor or investors shares in your business, in exchange for financial funding.
You lay down the boundaries, and your potential investors take a look at your portfolio to see if it's something they could be interested in. Doing things this way involves more risk for the investor, because they may not get their money back.
2.
Business Credit Cards
You've got personal credit cards, and then you've got business credit cards. While you may not have applied for a business credit card before, the approval rating is high. Having this type of disposable income, especially when you're just starting out and need a bit of wiggle room is essential.
Not only can you request an advance on payments if you need it, but you can also use your business credit card to purchase business items like inventory and advertising.
3.
Car Title Loan
You may not know this, but your car can actually be used as equity against your brand new business. If you're strapped for cash and don't like the pressure of having to pay back an investor, you can take out a title loan against your car. 
It's kind of like taking out another mortgage against your house, only on a much smaller scale. You get the startup funds you need, and the pressure is off when it comes to paying it back. In some states, there are different car title loan options and laws may differ a bit when you apply for one. Some people would want to apply to loans with low interest rates and some states offer this possibility. It is easy to apply for South Carolina title loans and interest rates are low compared to other states.

A grant is another ideal way of financially backing your startup because they don't typically have to be paid back. Of course, each grant comes with its individual conditions that the business owner must adhere to.
The grant could involve providing new technology to help get your business off the ground, or it may stipulate that the funds are just for making sure the shelves in your new store are well stocked.
Final Thoughts
The best way to move forward with your business idea is by doing your research and finding the best startup loan to suit your needs.
There are many options out there, as you can see that all come with their individual characteristics. Taking a title loan out against your car is a safe bet while receiving a grant can help give your stock a bit of a boost.