12 months ago I relocated to L.A. and 6 months later I managed to obtain a Green Card. I had no idea I could even stay in the U.S legally for over 6 months.
My Immigration Journey affected me deeply.
I realized immigration is a pain in the ass and immigration attorneys are assholes.
And, the more they sell, the less you can trust them. I also realized that there is no price for immigration. When someone needs it – they would do anything to get it right.
I decided to take this seriously. I am so passionate about it that I managed to produce this video and found a real Panda!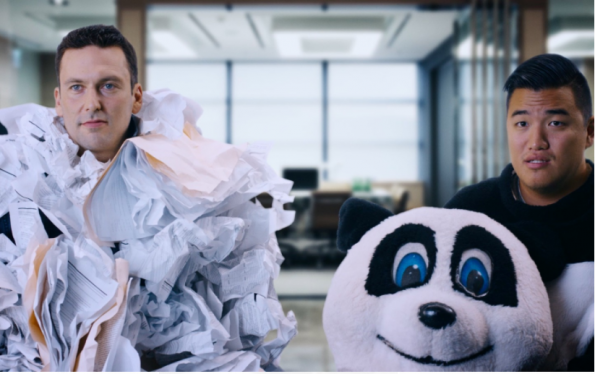 The Pivot
The pivot started in October when I left L.A and took an internship with an immigration law firm. I spent almost 6 months there, learning the basics of immigration and entering attorney / client meetings.
Within the walls of the top immigration law firm I sat down and built my platform. I built it as I was identifying daily problems.
Successful lawyers can be the worst lawyers
The law firm was great but not always. Rain Making was the philosophy. Converting leads to clients like a machine. This firm has an artistic social media department that attracts many customers.
Some attorneys were very professional and gave remarkable services to their customers. Others did a very bad job. Many cases got DENIED. I felt horrible for these people. Their future was ruined because of attorneys' mistakes and mismanagement of the firm. The attorneys are taking as many cases as possible! The people who got approved left good reviews. The people that got denied – you'd never hear from them again.
The clients have NO idea what they're getting themselves into. I saw how the people would come-in for the first time for a face to face paid consultation and would sign immediately the "attorney – client" agreement – they had no idea what they were signing, and what they were really getting themselves into.
Writing –>PR–>Customers–>Passion
I started writing. I got to write over 20 articles about immigration. Three of them have been published on GeekTime (the Israeli version of TechCrunch). Five of them were translated into other languages and were published around the globe.
PR gave me leads. Some of them even became my friends. I got emotionally attached to my customers. This is why I decided to set up a goal. I want to help everyone and build The Amazon of Immigration.
I'm not motivated by money like lawyers are. I'm motivated to build a great company.
Jeff Bezos has said 4 things I religiously follow:
1. Obsess over customers, not competitors
2. Take risks for market leadership
3. Build a culture that's right for your company
4. Empower people — up to a point — to avoid bureaucracy
After an inspiring Audible about Jeff Bezos and the "Everything Store", I adopted a philosophy: I'm going to think ONLY about my customers.
This is how I describe my customers' pain : Getting a visa is hard
Attorney consultation fees are high, $100/hr at least
Clients have no clarity about what they are getting into
Legal fees are very expensive, average of $5000
No success guaranteed
No money back guaranteed
Lack of transparency in the attorney's success rate
People feel helpless as process takes a long of time
Conflicting recommendation on which visa is appropriate
Different attorneys charge different prices for visas
What is Shop Immigration?
Shop Immigration (SI) connects immigrants with immigration attorneys, and provides the safest and most convenient way to obtain professional immigration legal services. The platform combines technology that helps reduce legal fees and processing time.
We work with 1% of decent immigration attorneys who are willing to provide a Money Back Guarantee for their services. It is also the one place where immigration lawyers have to sell immigration services and immigration visas for a fixed price. Cutting out the friction, look toward our future…

Are you an investor? Ask me for our deck!
Are you an immigration attorney? Try not to get offended and if you are amongst the 1%of decent attorneys, email me back and let's get you on board!
Are you my friend? Help me by sharing this on your favorite social media.
Thanks!
Liran Jakob Rosenfeld
PS:
My Best Article in GeekTime Journey for a greencard via GeekTime  (Hebrew Version)
The English version: Journey for a green card via GeekTime