Starting up an exciting new venture comes with its own to-do list that you need to maintain and tick off. It could be how you get funding, meet investors, interviewing employees, renting premises – there are a number of tasks you need to complete. So, you want to make sure you don't accidentally miss something important that could affect your new business. While you might think your IT network services will look after themselves, there are some items you need to be mindful of to ensure your business – and its data – are well protected.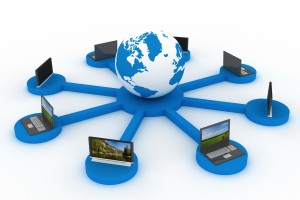 These are some hints and tips on what you should be doing with your IT network, so you don't come across any bad surprises.
Educate
Everyone in your company should understand your security policy and know why it's important. It can be easily integrated into your staff induction process, plus refreshers so existing employees learn about any changes – including which threats they need to know about.
You only need to have an hour-long session every so often to outline how security applies to their role and offer them the chance to ask questions. Communication and education are just as important against cybercrime as the technology you use. Yet to be effective, this should be implemented from the top down – from the CEO to someone on a short-term contract. The best training will be tailored to each role and the threats they may encounter.
Keep up to date
You need to stay up to date if you want your business to stay secure. This includes all the software that you use daily – such as your operating systems, and the security systems you use.
Keeping your antivirus software updated will ensure it gives you the best protection, but it could be low down on your to-do list; generally, security software checks for updates automatically and adds updates. Auto-updates for operating systems might be switched off because of the disruption they could cause.
You could consider using managed IT services, meaning you can have your technology maintained at the fraction of the cost of a full-time IT department. Your systems can be assessed, have changes implements and upgrades added to optimize performance.
Ignore spam
Beware of any email messages that you get from unknown parties. You shouldn't click on any links or open the attachments that come with them. Spam-catchers have progressed in recent years and have become good at catching the best spam. However, phishing emails – which can mimic trusted businesses, associates and even friends – have increased, so be aware of any IT network items that seem to be unusual.
Use complex passwords
The most important way to prevent any illegal invasions to your computer IT network is to use secure passwords. The more secure your passwords are, then the more difficult it will be for a hacker to access your system.
Being more secure usually means having longer and more complex passwords. Yours should have at least eight characters and include a mix of lower- and upper-case letters, numbers and symbols.