The United Arab Emirates (UAE) is a country rich in culture and natural resources, making it an ideal place to expand your business. The UAE offers many advantages to businesses, including a stable political environment, a well-developed infrastructure, and a strategic location.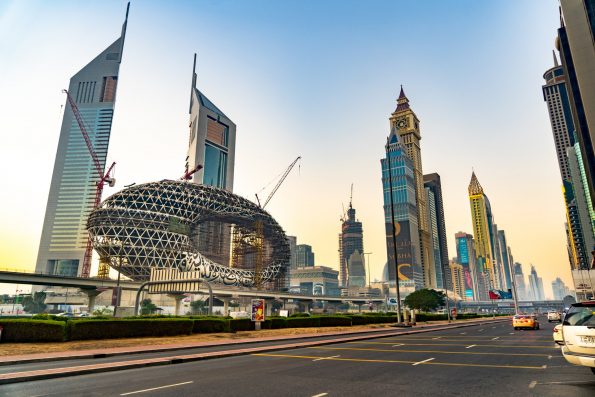 Photo links: www.unsplash.com
The UAE also offers tax-free status and 100% foreign ownership of businesses in certain designated areas, called free zones. Free zones are special economic zones that offer multiple benefits to investors, including 100% foreign ownership, 100% repatriation of profits, and 0% corporate and personal income taxes.
The UAE free zones offer a range of benefits that make them an ideal destination for expanding your business. If you are considering expanding your business into the UAE, here are four reasons to consider a free zone:
Tax-Free Status
One of the biggest advantages of setting up your business in a free zone is the tax-free status that comes with it. Businesses in free zones are exempt from corporate and personal income taxes, as well as value-added tax (VAT). This makes the UAE an attractive destination for businesses looking to minimize their tax liabilities.
In order to qualify for the benefits offered by a free zone, businesses must meet certain criteria. For example, businesses must be registered with the relevant authorities and have a physical presence in the free zone. They must also be engaged in one of the approved activities, which typically include manufacturing, trading, warehousing, or logistics. Free zones also often provide access to specialized infrastructure and services, such as office space, warehouses, and logistics support.
100% Foreign Ownership
The UAE is a country that is rich in culture and heritage. It is also a country that is known for its business-friendly environment. In fact, the UAE has been ranked as the easiest place to start a business by the World Bank. One of the reasons for this is that the UAE offers 100% foreign ownership for businesses in certain sectors. This means that businesses in UAE free zones can be fully owned by foreigners, making it easier for them to get started in the UAE. This is a significant benefit for businesses from countries that restrict foreign ownership of businesses, as it allows them to fully capitalize on the advantages of setting up their business in the UAE. Overall, free zones are designed to be more business-friendly than the mainland.
Strategic Location
Free zones are well-equipped with state-of-the-art infrastructure and facilities that attract foreign investors. The UAE has a number of free zones which are located in different parts of the country. Businesses can choose to set up in a free zone that is convenient for them. The UAE free zones are located in strategic locations that offer easy access to international markets. The Jebel Ali Free Zone (JAFZA), for example, is located just 35 kilometers from Dubai International Airport, making it an ideal location for businesses looking to tap into the Gulf region's growing markets.
Besides being a free zone, the Dubai International Financial Center (DIFC) is one of the world's leading financial centers. Located in the very heart of Dubai, the DIFC is home to a thriving community of international businesses and financial institutions. The center offers a unique combination of advantages, including a favorable tax regime, a secure and regulated environment, and a supportive ecosystem of service providers. These factors have helped to make the DIFC one of the most popular destinations for financial firms looking to establish a presence in the Middle East. In recent years, the DIFC has also become an important hub for Islamic finance. With its world-class infrastructure and a strong commitment to regulatory excellence, the DIFC is well-positioned to play a leading role in shaping the future of global finance.
The most popular free zones in the UAE also include Abu Dhabi Global Market (ADGM), Dubai Multi Commodities Center (DMCC), Sharjah Publishing City Free Zone (SPCFZ) and many more.
Well-Regulated Environment
UAE free Zones are well-regulated and offer a high level of security, making them an attractive option for businesses looking to expand into new markets. Free zones are governed by their own set of laws and regulations, which are designed to protect investors and promote economic growth. 
UAE trade compliance solutions experts can help your business with a wide range of trade compliance issues. They have experience helping businesses with issues such as export control, customs compliance, different trade agreements compliance etc.
Some free zones also have restrictions on the type of business that can be conducted. For example, businesses that are considered to be "high risk" or "sensitive" may not be eligible for free zone status. These businesses include those involved in activities such as gambling, alcohol production, or firearms manufacturing.
The UAE free zones offer truly amazing benefits that make them an attractive destination for businesses looking to expand. So, if you are considering expanding your business into the UAE, be sure to consider a free zone as part of your expansion strategy.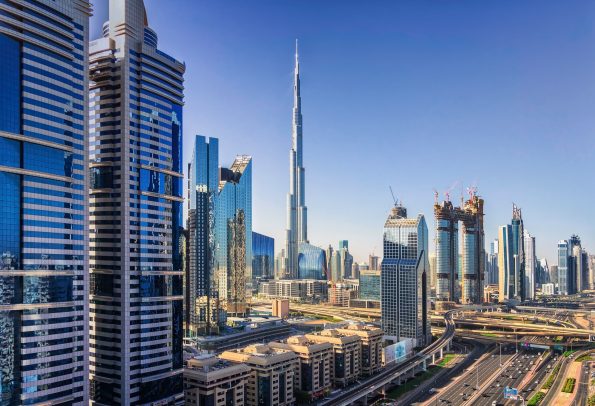 Photo links: www.unsplash.com
Photo links: 
https://unsplash.com/photos/q8D7WZc40eA