If you want to grow your sales figures and expand into new, exciting markets, it's time to investigate going international with your business. Before doing so, however, do not ignore the risks attached. Even massive organizations such as Starbucks and Walmart are not immune to flopping during an attempt at international expansion.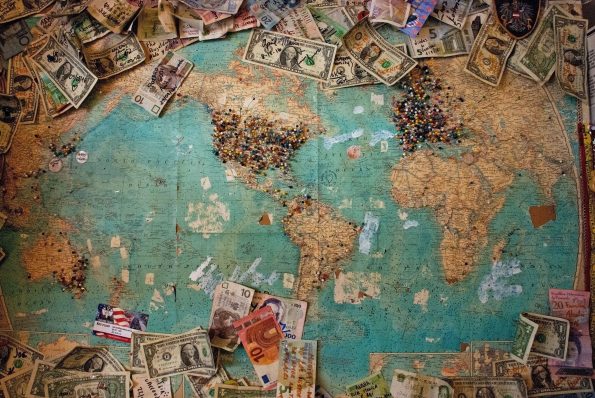 If you want to give your business the best chance of a successful expansion, take in the following four points:
1. Understand cultural differences
If you underestimate the significance of cultural differences, your business could suffer in a big way. If you don't do the relevant research and make a crucial error in the execution of your marketing efforts, this could come back to bite you. Remember: don't be fooled into thinking your current business model can simply be reproduced across different international markets. You need to adapt to the local market. For international expansion, focus on consumer behavior, marketing channels and product preferences.
2. Coordinating a strategy
Every country has different rules and regulations for businesses to follow. Due to this, it's essential you learn the logistics of the market you're targeting and create a suitable plan with this knowledge. This encompasses many different components. Here's a small sample of aspects that need consideration:
Product localization
Using local platforms and services
Refining your marketing strategy for the target market
Ensure packaging and labels are in accordance with market regulations
Importing and exporting
Pricing your products/services
Establishing partnerships with local suppliers
Depending on your business, some of the points will play bigger parts than others.
3. Receive assistance from local experts
When expanding overseas, one of the biggest mistakes you can make is by going it alone. Think about it: you can do as much research and analysis into a new market as you want, but it won't match up to the knowledge possessed by a local expert. There are various ways to acquire such expertize. Firstly, you could bring a local partner on board. There's also the possibility of purchasing an established local business, taking on their existing employees and client base.
In certain countries, you can utilize a specialist solutions company which acts as a middleman. Take China for example. With the support of a specialist solutions company, they can assist with everything from local recruitment, understanding China's business and law regulations, to helping create a Sales Office in China. They supply expert advice and service, yet only when you need it.
4. Continue to re-evaluate and grow
In business, there is no time to rest on your laurels. You might think everything is in place and ticking along fine, but it doesn't take much to cause your business to go off course. While this applies to business in general, it is particularly important during the early stages of an international expansion. There's one significant reason for this: competition. If you suddenly land in a new foreign market with an innovative product or service that sells, local competitors will quickly guarantee you're not the only one offering said product or service. When that happens, it is all about re-evaluating and altering the route your business is on. You must constantly evolve and stay one step ahead.