For the next entry in The Startup Magazine's founder interview series, we are featuring Alejandro Russo, founder of Candela Mamajuana. Candela Mamajuana is an alcohol/spirits startup brand that is bringing the Dominican Republic's native rum to the world.
Candela Mamajuana was born after Alejandro became fascinated by mamajuana (a spiced rum native to the Dominican Republic) after it was served to him at a hotel bar in the Dominican Republic. He seized the opportunity to bring a unique offering to the beverage market.
Candela is not Alejandro's first startup. After first working in banking and finance, Alejandro started and exited two other businesses before bringing his marketing and branding expertise to Candela. Co-founded in 2016 by the mother and son duo, Lillian Arinoviche and Alejandro Russo, Candela is now scaling its distribution and is available online and throughout Florida, California, New York, and the Dominican Republic.
We interviewed Alejandro to get more insights into his startup's launch and his entrepreneurial journey…
TSM: Describe the Candela mission in 10 words or less:
Alejandro: Share the finest expression of the DR's native spiced rum.
TSM: With a bit more detail, tell us more about the Candela story?
Alejandro: In 2016, I founded Candela after I was fascinated by this drink served to me at a hotel bar in the Dominican Republic. Intrigued by its smooth taste and exotic spice flavors, I was surprised to find out that I could not buy this magical drink called mamajuana and take it home with me. Millions of people were drinking mamajuana every year, yet there wasn't a brand making it. It was only made artisanally. That's how the idea to bring the finest expression of this iconic Dominican drink to the rest of the world was born.
TSM: What makes Candela Mamajuana so unique that make it promising for the business? 
Alejandro: As the fastest-growing premium spiced rum in Florida, Candela is the leading mamajuana brand. Our product guarantees quality in every bottle. For starters, we are one of the few brands to use 100% natural ingredients only– this means no artificial colors, flavor or additives. Our rum is also made from fresh sugarcane juice and not molasses, like most rums. This is what truly sets us apart. It's like comparing an orange juice from concentrate to a fresh-squeezed orange juice. Candela is as pure and fresh as can be. And as if that weren't enough, our production process is powered by renewable energy, reusing the byproduct generated from the cane juice extraction process.
TSM: What marketing tactics are you using to build the brand and position Candela Mamajuana in the competitive premium liquor space?
Alejandro: We're a pretty small brand, so we don't have the budgets that our competitors do! That means we have to excel in ways they can't. Our strategy consists of getting liquid to lips – making tastings as accessible as they can be is what it's all about. For now, it's mostly been the product speaking for itself and then spreading through word of mouth. Our product is unique in the sense that it provides a much smoother rum that stands apart from any other bottle on the shelf. We're big on getting the product in front of new audiences through tastings and also through our hotels in the Dominican Republic, where thousands of people try Candela every day!
TSM: Also on the business side, in addition to the marketing challenges of launching and scaling Candela, what have been the other primary challenges in your scaleup journey? Hiring? Quality control? Capital?
Alejandro: There have been so many challenges!  When I was first raising capital to get this started, nobody was interested. I got so many no's that it was hard to remember why I was doing this. Then I'd have a sip of my drink and it would all hit me again. Then we'd get a customer review raving about our product, saying how it was the best liquid they've tasted and it would add fuel to our fire. Entrepreneurs that know they've got gold cannot listen to the naysayers. Tune them out. Focus on your final vision and work your butt off. Every single part of making this dream come true has been a challenge – but you power through it and keep going until things become real.
TSM: Describe your experience with raising capital for Candela. Did you bootstrap the whole business or bring in outside investors?
Alejandro: Initially, Candela Mamajuana was all bootstrapped between my mother and I. We barely had money to do anything, but we made it work. Once the business was in a better place and ready to scale, we raised money from a couple of VCs and investors.
TSM: Did going through the process of raising capital impact your vision and strategy for the business? If so, how?
Alejandro: You have to be careful who you listen to. Some investors have genuinely been very successful doing what you're doing and there's a lot to learn from them. Others think they know, but haven't actually had real-world success doing what you're trying to do. 
TSM: Do you have a thought about the Candela long term or "exit" options? Where does it go from here?
Alejandro: I'm just focused on building the best brand and business I can. What happens in the future will be a result of the work we do today, so I'm just executing relentlessly in "the now," but guided by our long term vision.
TSM: Going back to your early career decisions, tell us what factors influenced your decision to be an entrepreneur? 
Alejandro: I come from a very entrepreneurial family and showed interest in becoming one from a young age. My mom, especially, always encouraged me to apply myself and make my own way. Also, I studied finance and economics which are definitely related to running a business, but in practice, have less of an impact than the actual work I've had to do over the years. You can study all you want and fill your wall with diplomas, but nothing beats real-world experience.
TSM: How do you handle the challenge of balancing the demands of entrepreneurship with personal life responsibilities and parenthood?
Alejandro: It's not easy! That's for sure. Having kids makes entrepreneurship more difficult, but more successful at the same time. You have less time, but you also become more focused on the things that matter. Every minute becomes more impactful.  
TSM: What is the most important thing you can tell other startup founders?
Alejandro: Just jump in. Find an opportunity you like and dive in head first. Don't do things halfway. Don't overthink things either. You probably won't know many of the answers and you will certainly make a bunch of mistakes. The earlier you start, the faster you will get to success.
TSM: Lastly, Candela Mamajuana sounds delicious. Where can I, I mean, our readers, get some?  
Alejandro: Candela is distributed throughout Florida, California, New York, New Jersey, and the Dominican Republic. For more details on Candela Mamajuana or to purchase our product, please visit the website www.drinkcandela.com and follow along on Instagram @drinkcandela.
TSM: Thank you so much for your time and good luck on your continued success!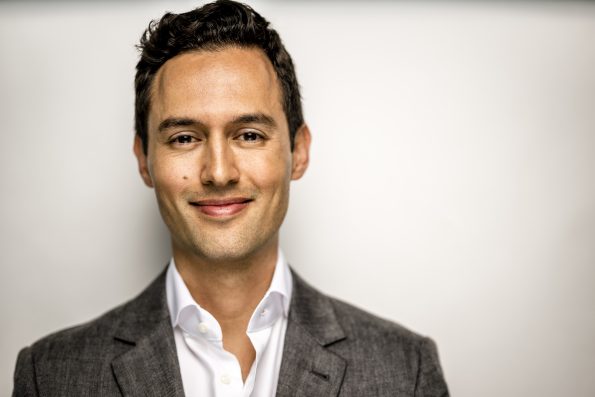 Alejandro Russo, Founder & CEO, Candela Mamajuana