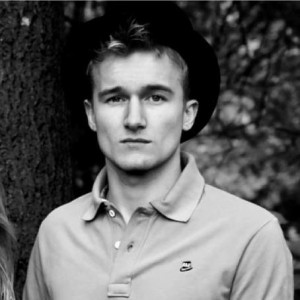 Rupert & Buckley is a university lifestyle inspired clothing brand, focusing on preppy looks, preppy accessories and preppy events. Our clothing is a fusion of town and country where British heritage is mixed up with the fun and exciting of a preppy lifestyle. We combine collegiate stripes and pair them with our specially tailored shirts and blazers, along with our signature varsity socks. We are what optimises British heritage fashion.
As well as clothing we specialise in preppy events. We attend the Henley Regatta and appear also at Harrow. We are more than just a clothing brand, we are the entire lifestyle. Where everyone can get involved.
Who is your startup aimed at?
Rupert & Buckley is aimed at those from Boarding School up to University. We would say 13-24, middle classes. Those who take an active interest in societies, sports and education. Those who like to work hard and play harder. We are fun, creative and use our spaces for more than just showcasing our products.
How does your startup stand out against it's competitors?
Our main competitors are Jack Wills, Rampant Sporting and Ralph Lauren. Our team is made up of members who have previously worked for these companies, and as well as this the history of Rupert & Buckley was to focus heavily on British heritage, but then introduce it to the market in an ultra-preppy style. Unlike Jack Wills who focus on mainstream prep, we focus on genuine heritage ultra-prep. Styles you would see in the colleges of Oxford and Cambridge university. Colours that are vibrant and reflect the collegiate colours of russell group universities, unlike the darker colours our competitors use which draws more from American heritage. Our product range might not be as intensive as our competitors right now but what we do is put a lot of effort into the creation of each garment with the overall goal to making it part of a very preppy outfit that one can feel very comfortable and excited to wear. As we say at Rupert & Buckley 'Be So Good They Can't Ignore You'. We stand by this statement so much we print it into every garment we sell.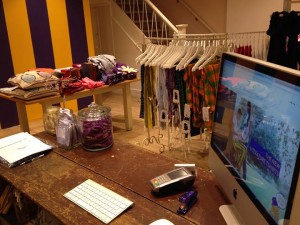 Where did the idea for the startup come from?
I originally got the idea to form Rupert & Buckley after selling varsity socks to my rowing team. We wanted to combine our rowing colours whilst at I studying law at the University of Kent. In my dorm room I put together our two rowing colours and created a pair of socks for us all. The other rowing teams were keen to have some for themselves. So I made some more, and eventually word of mouth got around the campus and I had messages over Facebook and even people at my dorm room door asking me to make them socks. I made loads and loads of socks and sold many different colours at a free campus stall and after this I made a website where I could take orders. I combined my two family names to create 'Rupert & Buckley'. In less than 6 months I was selling my socks all over the world, and in 10 months I had sold over 2000 pairs of socks. All whilst I was studying Law and all the orders coming from my dorm room, with help from my friends and tones of bin bags of orders being taken down to the post office.
What is your business background, and what got you interested in startups?
In a way you could say I discovered my product via the excitement of my customer. I created a genuine product I could be happy with and with the demand I expanded. It was this passion people developed for the brand which saw me go into other products such as tshirts, jumpers, trousers and even accessories, shower gels, bath foam, hand wash, weekend bags ect.
How did you initially raise funding for your company?
I poured my entire ISA  savings that I built up during my GAP year into the project. And after this my mother, brother and a private investor, invested into the company to take it to the next level.
What has been your greatest achievement so far?
There have been too many. It would be just too impossible to say one. But the most important moments would be getting into Vogue, Marie Claire, In Style Magazine. As well as this being stocked into the Harrow Boys School shop is a very important step for the business. And sometimes it can be the odd things such as seeing several people at Leicester Square tube station in London and two of the guys were wearing Rupert & Buckley, and also being at a bar in West London and I saw the barman wearing a Rupert & Buckley shirt. These things really stay with me, seeing my customers so happy wearing the clothing was just fantastic.
How long has the your startup been in the making, and who is the team behind the business?
The company has been active now for two years and ten months. And we will be turning three years old in May! Behind the brand is myself and a handful of temporary staff who help when we have pop-ups shops, designers and dispatchers. Most of the administration is my self. Due to a very large recent investor joining the company (who we are currently unable to disclose), we are now on the search for our first full time member of staff who will join the team as Operations Manager. This will be an exciting post for someone who wants to get involved with a young company just about to leave it's Start-Up stage and enter into it's Growth Stage. They will get to work in our head office in Bath, Queens Square! It is going to be a fantastic position for the lucky candidate who gets it.
What is the best lesson you have gained from starting your business?
The best lesson for me would be person skills. Since starting Rupert & Buckley, I have been lucky enough to meet some fantastic people who I would have been unable to meet otherwise. I'm very grateful for all the people Rupert & Buckley has introduced me to and of course all the people who have taken the brand. It is great every time we gain a new customer who wants to get involved in what we have to offer. So for me the biggest lesson I have learnt is how many wonderful people there are out in the community, ready and willing to support your ideas.
What has been your biggest challenge so far as a startup owner?
Expansion and meeting the demands. For us being a start-up we must focus on today and tomorrow, and it is harder for us to focus on the future. Our collections sell our very quickly because it is hard for us to produce more clothing to satisfy the market. We feel this could be considered a typical challenge for many start-ups. Getting enough stock to sell for today. We have finally just introduced a very large investor into the brand, that has now finally enabled us to change the production quantities and we can finally rest assured that those days are over. However with perseverance, and as long as you believe in your product, and you focus on what your customers say then you will make it.
In the coming year, what would you like to achieve with your business?
This year is going to be the biggest and busiest of the entire companies history. We are going to have three pop up shops this year. In Bath, Oxford and the third is going to be a secret. We are going to be at Henley Regatta in a fantastic premium unit right by the side of the river races. We are going to be at the Hay of Wye Festival drumming up much support. We are supporting the Harrow Boys Rugby Tournament with 2000 bottles of Rupert & Buckley shower gel. And we plan to launch into China. We are extremely excited. As well of course is moving into our first Head Quarters. In the lovely central location of Queens Square in Bath.
If you could give one piece of advice to someone thinking about starting a business, what would it be?
Take your time! And never stop asking people for opinions of their business idea. For me even today I still ask what people think. When we had our award winning shop in Bath over the Christmas season, I asked customers all the time what they think. You will get mixed reviews, as any company will not always please everyone, but it is what you do with this information which is the deciding factory of success or not. Fresh eyes on a company see things you might be overseeing or have never seen before. People are invaluable to contribution. Take your time in the early stages. I have been a great advocate of 'organic growth'. Never have I let the business grow beyond what I think it should be doing in it's age. I let the demand build up and extend the growth each time. This keeps the company on a strong foundation. Even though I have only been going for nearly three years now, the lessons I have picked up have been invaluable. I am currently writing a book on Start-Up Dos and Start-Up Don't Dos! It is very easy to fall down endless traps when setting up your business, so I am putting together a book of what to watch out for, and also best ways to launch the product as well as best ways to seek investment. The book shall be called 'The Life Changing Start-Up', because with a little tenacity and a lot of dedication there is actually very little stopping your start-up from changing your life.
If you have any further questions for James, please leave a comment, or contact him directly on his twitter account.
Related articles