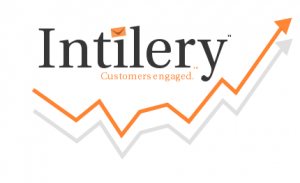 Intilery provides a customer engagement platform for creating and managing automated marketing programmes. Requiring a single tag to be added to customers site, this complete all of the IT integration needed. The Intilery.com platform captures all user on-site and in-email behaviour and joins this with transactional data to create a complete 360-degree real-time view of customers. Intilery is aimed at website that has customers, but particularly SME's.
Intilery captures all on-site and in-email behaviour along with transactional data to provide a real-time 360 customer view.
How Intilery works?
Where did the idea for the startup come from?
Whilst working at Moneysupermarket for 10 years and then The Hut Group, I continuously looked for a technology that makes it easier to carry out customer engagement and personalisation. I could not find it so I decided to build my own as a product.
What is your business background, and what got you interested in startups?
I held the position of Chief Information Officer for The Hut Group where I led the IT systems and development functions with responsibilities for all operational systems, information management and digital strategy. Previous to this I held the position of Chief Architect and International IT Director for Moneysupermarket.com, a senior member of the IPO team and responsible for all technology within the company. I was there in the early days of Moneysupermarket.com (2000), where I built much of the technology that contributed to making it the UK's leading price comparison site and then the largest technology IPO (2007) since Google.
How long has your startup been in the making, and who is the team behind the business?
We have been working on Intilery for 18 months. There are a number of former colleagues who work full time with me along with my network of advisors who include:
Founder of Moneysupermarket
Former MD of kellkoo
Former VP Marketing Getty Images
Former CMO Timeout
What has been your biggest challenge so far as a startup owner?
Companies often do not implement customer engagement programmes due to the complexities of the setup and integration challenges. Our first challenge was how to turn a traditionally complex marketing process into a business consumer product.
Using my experience in delivering consumer websites (The Hut Group and Moneysupermarket.com) we designed a system that simplifies the overall process whilst providing a great user experience.
We also decided very early on that we would use the Intilery.com Customer Engagement Platform to manage how we engage the prospects and customers of Intilery.com – as they say in the industry, we are dogfooding our product.
In the coming year, what would you like to achieve with your business?
Our 1000th customer – hopefully.
If you could give one piece of advice to someone thinking about starting a business, what would it be?
Talk to as many people as possible about your idea, have them validate the idea but resist changing your idea (unless it adds to the idea). No one will steal your idea. Getting feedback and having your idea validated is extremely valuable. Finally, launch as early as possible but not to early, get customers using it as soon as you have a viable product, you learn so much more from actual customers.
Related articles