A personal loan can be an incredible way to obtain the money you need for financing a startup business, consolidate debt, or make a huge purchase. Typically, a two-year personal loan will charge an average interest rate of approximately 10.6 percent, which is relatively affordable.
Whether you'd like to borrow from a bank, online lender or a credit union, the process is quite similar. But acquiring a loan the smart way demands a little extra research plus care to ensure that you get the best offer available. Do you have a long term need for finance? Well, ask yourself the following questions before applying for a personal loan.
How Much Are You Looking For?
The last thing you want is to take a personal loan that you'll end up not being able to pay. Whilst lenders typically perform their due diligence to ensure possess the ability to repay the debt, it's important to run your own numbers to determine if payments for the financing will work out.
Start by calculating the amount of money you'll need, bearing in mind that certain lenders charge an origination fee, which is often deducted from your loan proceeds. So, borrow enough to the amount you need after the fee.
Using a personal calculator, establish what your monthly payment will be. If you aren't aware of the rates and repayment terms offered by the lenders, it will be difficult doing this. But you can always play around with numbers to estimate what the personal loan will cost you and then decide if your budget can accommodate it.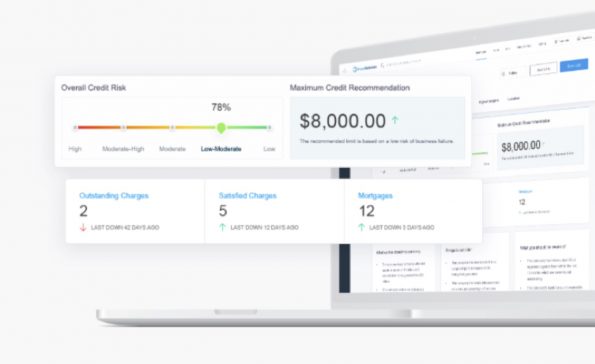 Is Your Credit Score Good?
Before granting you a personal loan, most lenders will run a detailed credit check to establish how you're likely to repay the loan. Whilst some of them have started looking at alternative credit data, they'll still want to look at your credit score.
Typically, the best personal loans demand that you have an excellent credit score. This will ensure that your loan is approved within the shortest possible and with the most affordable interest rates.
However, you can still get your loan approved if you have a poor credit score, but you'll be charged more interest.
What Are Your Options?
Depending on your credit history, you might need a co-signer to get quick loan approvals with decent interest rates. But if you can't find a reliable co-signer, you may want to consider getting a secured personal instead.
Secured loans often require collateral, such as cash in your savings account, a certificate of deposit, or a vehicle, in exchange for better terms. In case you fail to repay your loan, the lender will have no option but to seize the collateral in order to satisfy the debt.
With traditional banks, it is quite hard getting approved for a personal loan if you've bad credit. However, there are quite a number of online lenders who specialize in working with poor-credit borrowers. Plus, some credit unions offer short-term loans which serve as an incredible alternative to payday loans.
What Are The Available Types of Loans?
Once you know where your credit stand and have already explored your options, it's time to determine the type of loan that's best suited to your situation. While some creditors aren't bothered about how you're going to spend the funds, others might only approve your loan application if the money will be utilized for certain specific purposes.
For instance, one lender may be comfortable with you taking out the loan and using the funds to expand your small business. Yet, another lender may restrict the use of borrowed money for business purposes at all.
Are you looking for money to consolidate debt, pay medical bills, or perhaps financing a major home renovation project? Well, it's generally good to find a lender who's comfortable giving you the funds for the exact reason you need it.
What Are The Best Personal Loan Rates on The Market?
When shopping around for a personal loan, don't just settle on the first offer you come across. Take your time and find the best possible interest rate. Check out different types of lenders and compare their offerings to get an idea of what you truly deserve and qualify for. Some of the financing sources that provide personal loans include banks, online lenders, as well as credit unions. And some lenders usually allow you to get prequalified through a soft credit check. And the good news is that it won't impact your credit score. So, if you want to view different orders without any commitments, this is the way to go. Getting prequalified through Bankrate can help you land the best personal loan rate.
Lenders who don't offer the prequalification process are more likely to perform hard credit inquiries to determine your eligibility for the loan.
I'm I Ready to Pick My Lender?
After performing your due diligence, choose a lender that offers the best deal for your specific needs. Then go ahead and initiate the application process. You can complete the entire process online or do some of it at your local credit union branch or bank.
Different lenders have different requirements, but you'll generally need to provide your name, contact information, income, address, employment information, as well as the reason for the loan.
In addition, you'll have to propose how much you'd like to borrow and might get a few options to choose from after a soft credit check is done. You'll have been given the chance to review the terms and conditions associated with the lfinancing oan, including your repayment period plus the total fees. Ensure that you carefully go through the fine print to avoid hidden fees as well as other pitfalls.
Which Kind of Information I'm I required to Provide?
Once you've submitted your application, your lender might suggest that you provide some documentation. For instance, you may need to upload a copy of your driving license or proof of residence. If you're asked to do so, be sure to make it quick. The faster you submit the information, the sooner you'll get approved.
The Bottom-Line
Before you start applying for your personal loan, ask yourself the above questions. They will guide you as far as getting your financing approved is concerned. Good luck!