While a startup is technically any newly established business enterprise, the term has really become culturally synonymous with those that focus on innovation and very modern concepts. When you think "startup", your mind is often drawn to trendy office spaces, new-age technology and 21st-century business models. Startups are very much considered the new frontier of business, designed to inspire and produce the next generation of world-leading brands. This is not the place for outdated notions or practices; this is not the kind of business operation where you'd find a fax machine — but fax is exactly what your startup needs.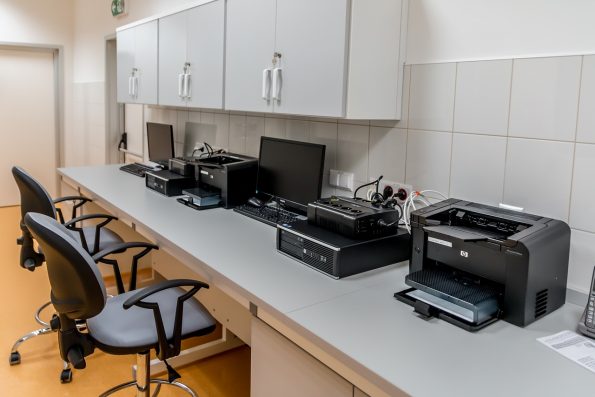 The fax machine is considered a relic of the modern era, so much so that it even appears in museums as historic technology. Yet while many would consider the fax a product of a previous generation, it is actually a platform of communication that all startups should be integrating into their business.
Why Your Startup Needs Fax
Around the globe, billions of fax documents are sent every year. Far from being a dying platform, fax remains a powerhouse of industry, used across a range of sectors. It is especially popular in areas that require legal signatures — such as financial, legal and healthcare. In terms of legality, the fax has remained because it is considered more authentic.
But it isn't just legal signatures that keep fax alive. The transmission process has retained its popularity in almost every other sector to some degree, too. For many, this is because of simple entrenchment. The fax machine has been widely used since the 1970s as one of the primary forms of communication between organisations. In the NHS, for example, 8,000 fax machines are in regular use.
The result is that the fax document is a staple of communication; an adopted practice that has become deeply rooted within the business world. Removing the fax would require a total overhaul of systems across multiple industries. This scenario would likely leave some businesses behind and create barriers in communication. Currently, failing to incorporate fax into your business means failing to achieve comprehensive communication channels. 
You also have to consider the wider-reaching consequences of having no fax functionality. Fax machines remain incredibly popular in international markets, such as Japan. A lack of fax technology can limit your ability to do business with brands and clients that operate on the global stage. 
But startups are about new ideas and being forward-thinking. Fax machines are a step backwards. They go against everything the modern startup stands for. 
How to Fax without Going Backwards
What you may have picked up on is that, throughout this article, there has never been advocation for fax machines as hardware. Instead, every point has been about how fax as a communication platform is important. 
You don't want to bring fax machines into your startup company. Fax machines present security risks and can easily be hacked and create major violations of data protection policy. They are also slow and old-fashioned pieces of technology that drain resources and introduce a wealth of other unwelcome disadvantages when it comes to effective workflow. 
But if you need fax documentation to succeed in business, yet fax machines are a nightmare you want to avoid at all costs, where does this leave you? The answer is digital faxing.
To put it simply, digital faxing is to faxing what email was to mail. It's not a complete reinvention of the system; instead, it's an evolution. Digital faxing takes the fax concept and improves upon it, updating it for the modern era with benefits like increased security, accessibility and security. 
Digital fax is sent entirely online. It operates using innovative software that enables your startup to send fax documents through smart devices or computers. For example, you can attach a PDF you have saved to your PC and send it as a fax. You can also take a picture of a paper document using your phone and submit it as a digital fax. The fax is then converted by software that makes it readable by a fax machine. You can also experience the reverse, whereby a client sends you a physical fax file and the digital fax system converts it to a computer document you can view. 
With digital faxing, your startup has complete access to fax — you can send fax to and receive fax from anyone, all while leaving behind the inadequacies, disadvantages and risk factors associated with outdated fax machine technology. 
It really is the best of both worlds.