There is little doubt as to the power of social media on today's market places. Put differently; the social media phenomenon has proven time and again to be a game changer in marketing campaigns for all manner of businesses and causes. With 1.32 billion daily active users, Facebook is by far the most used social media platform today. So it is no wonder that you would want Facebook marketing to be part and parcel of your marketing efforts for brand exposure, lead generation, and website traffic.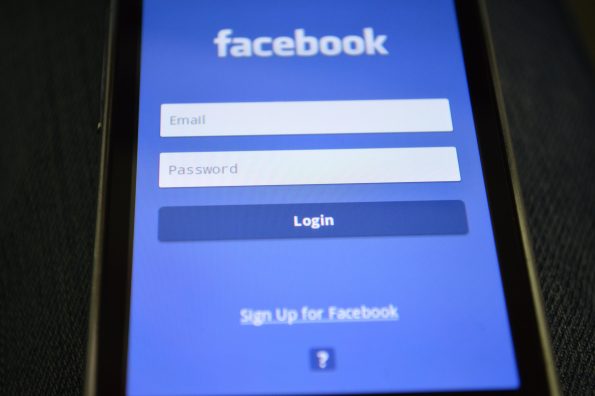 Here are some of the new Facebook marketing strategies that are set to dominate 2019
CTR Placements
CTR is an acronym for click-through-rate. It is essential as it determines the appearance of your social media icons and by extension, the frequency of clicks they get on your website. The best placement for your social icons is on your homepage or header. Why is this? Well, if you already have a site or several for your business(s), you might as well leverage on the traffic to acquire clicks to your social media page.
The idea is to help drive your engagement with customers even further through Facebook and other social media channels such as Instagram for likes and possible followings.
Display Your Fan Page URL Through Email Signatures
At times it is the logical and straightforward ideas that work best and are effortless. Since you are sending out emails every other time to your customers, prospects, and others, it seems like a good idea to embed your Facebook fan page URL as part of your e-mail signature.
In 2019 this will remain effective as your recipients are likely to click on this to learn more. If you have events coming up, including them on your Facebook media pages will prove impactful. It makes perfect sense in using a call-to-action format on your email signature for such, arousing curiosity in your recipients and hopefully clicks. It's a perfect rationale for using Facebook marketing.
Email Blasts
Given that 22 percent of people in the world are on Facebook and that an average Facebook user is likely to check their Facebook eight times a day, finding a way to inform people that you are on Facebook should be top in your to-do list.
A tried and tested way to do this is via an email blast. Mail Chimp and Aweber are amazing email tools that can help your business achieve this. Just bear in mind that best email conversion rates are experienced in the morning hours and between Monday and Thursday.
Facebook Demographics
Although the landscape of Facebook demographics is ever changing, it pays to understand the current core demographics concerning your business. These include age and gender, location as well as income. This data will prove invaluable to your business in 2019 as it will help your business in better targeting your consumers through Facebook marketing.
Schedule Your Facebook Content
And, speaking of content marketing, it is imperative to find a balance between your video content as well as written content. Facebook is unique in the sense that it allows you to explore various content types such as video, Facebook stories, images, and live options. What will matter most in 2019 is the quality of content that your business comes up with. It will need to be relevant and cost-effective.
Your Facebook analytics should be able to help you determine how your content's reception. Likes are crucial in social media and can be the tipping point for generating sales or encouraging traffic to your Facebook pages.
If your content is not generating enough likes as you would want and given the influence that likes have on a consumer's buying decision, you can always opt to buy Facebook likes to help draw attention to your material.
A Facebook marketing content schedule will work better if you focus on the quality instead of posting below-par content just for the sake of posting something. Content needs to be inspiring and engaging to your audience. To stay ahead of your content posting schedule, you can use a social media publishing tool such as sprout social to help you stay on point in terms of scheduling your posts
Final word
The power of Facebook is not about to diminish anytime soon. Businesses can continue to harness its massive potential for outreach and conversation. And guess what? The above pointers will help you stay above board in your Facebook marketing strategy in 2019. You only need to know when and how to execute them and you're good to go!