When someone mentions the term "curb appeal" what comes to mind? If you're like most people, you immediately think about a house in a residential neighborhood. But did you know that business curb appeal is just as important, particularly for startup businesses trying to get visibility?
The Importance of Curb Appeal
First impressions are typically formed in a matter of seconds. And believe it or not, most customers and clients have already formed an opinion about your business by the time they walk through the doors. They did so by observing your storefront and curb appeal. This opinion – good or bad – doesn't get reversed easily.
"Even if your prices and customer satisfaction levels are beyond reproach, a lackluster, dated, or damaged storefront may all but ensure that many would-be customers will never make it past the door," Velocity Merchant Services explains.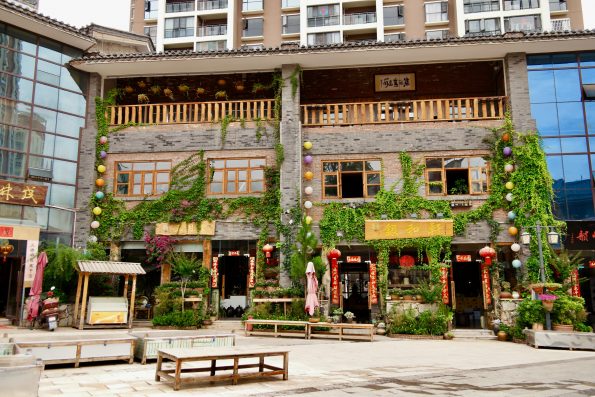 Don't believe it? One research study shows that as much as 70 percent of first-time sales are based on business curb appeal. Thus, if you aren't investing in your building's curb appeal, you're missing out on sales.
5 Tips for Improving Your Curb Appeal
The good news is that curb appeal is pretty easy to fix. It might require some elbow grease and money, but it's something that you can take care of. As you evaluate your own business curb appeal, here are a few tips and suggestions to consider:
1. Address Concrete Disrepair
You want to start by addressing any element of your curb appeal that's uninviting, hazardous, or in disrepair. And if there's one thing that checks off each of these boxes, it's concrete that's in disrepair. (We're talking sidewalks, walkways, and parking lots.)
This probably isn't the sexiest item on this list, but it's arguably the most impactful. Hire a concrete repair professional to come out and give you a quote. They'll be able to walk you through some of the options and costs. (Hint: It probably doesn't cost as much as you think!)
2. Clean Up Landscaping
Just as for your residence, landscaping can make or break your business curb appeal – but it's usually an easy fix. You can either address it on your own – taking a weekend with your family to invest in the property – or you can hire a professional landscaper to come out and put their magic touch on things.
The goal with landscaping is to make it simple (so that it's easy to maintain), yet visually intriguing. A few pops of color and greenery can really help a business stand out.
3. Invest in Fresh Signage
Signage is something that most business owners do and then forget about for years. But like any element of your company's branding, it needs to be refreshed and updated every so often.
Unique, custom signage can take your curb appeal from cheesy and basic to elegant and compelling. Try a local sign shop in your town. It's nice to be able to meet with someone in person and discuss different options.
4. Add Lighting
Lighting is an often-forgotten element of business curb appeal, but it's incredibly important. It's especially valuable if your business is open during evening hours. It promotes safety and, quite literally, illuminates your brand for everyone to see.
LED lighting is so cost-effective today. The key is to layer it properly. Some lights are designed for a functional purpose – to light up a walkway for safety – while others are designed to accentuate different elements – such as a sign. If you're unsure of how to incorporate different layers of lighting, work with a designer who specializes in this area.
5. Apply a Fresh Coat of Paint
You don't necessarily need to repaint your building, but a fresh coat of the same color can really make your building sparkle and shine. (If you do want to switch up colors, this is an effective way to make people notice your building.)
Another idea is to switch up some of your siding material. If your entire building is brick, perhaps you could incorporate some wood columns or shutters. This added texture and contrast looks nice.
Give Your Business a Facelift
For a few thousand dollars – at the very most – you can dramatically improve the curb appeal of your business and generate superior results. Not only will this change the perception of your business in the community, but it'll also set the table for great startup visibility and revenue growth. Are you willing to try?