Worried about specializing too much with your business idea? Don't be! Use these niche market examples as inspiration to focus on products and services that make for good niche business ideas.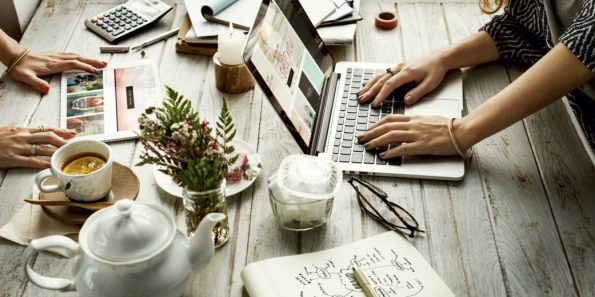 Statistics show that there are over 30 million small businesses in America. Many of these are the "traditional" types of enterprise that come to mind when you think of small businesses. However, there is an increasing number of new businesses that focus on niche or abstract areas of operation. If you're considering starting a new business, but you're worried that your idea doesn't have a sufficiently broad appeal, don't worry. There are plenty of businesses around today that have made a success of niche business ideas.
Read on as we look at ten of our favorite niche market examples:
Specialist Baking
Dietary requirements are becoming more and more specific every day. As people learn more about what's in their food and the effect that this has on their health, they become more selective about what they put in their bodies. If you're good at baking vegan-friendly or gluten-free treats, there has never been a better time to capitalize on your talent.
Special Education Attorney
Becoming an attorney is considered a surefire way to make money, if you're willing to put in the work. However, the days of general practice attorneys are slowly coming to an end. Nowadays, many lawyers opt for a more specialized route. One area that some have chosen to operate in is special education law. A special education lawyer provides protection and guidance to those in special needs education, as well as their parents.
Rage Rooms
Everyone feels a little rage every now and then, right? Well, some savvy entrepreneurs have figured out how to monetize this. In a rage room, you are given protective gear and the implement of your choice (often a baseball bat) and allowed to break stuff. Lots of it. As one of the niche business ideas, this might sound crazy, but the catharsis it brings has proven popular with customers.
Olive Oil Stores
This might seem especially niche, considering the fact that you can buy olive oil in almost any store. However, there is a growing market for specialist olive oil stores across America. For those who love fine foods, olive oil is always an important consideration. There are many different varieties of olive oil, some of which cost a lot of money. This has created a space for olive oil entrepreneurs in today's market.
Tiny House Construction
The explosion in the popularity of tiny homes has been criticized by some people as a manifestation of our growing housing market problem. That aside, however, a lot of tiny homes are pretty cool living spaces. A big part of this industry is design. If you're going to live in a tiny space, you'll want to make it so that it uses every last inch of space as efficiently as possible. Therefore, if you've got a knack for spatial arrangement, tiny house design or construction might just be for you.
Escape Rooms
Niche business ideas now include "experiences". If you enjoy making and breaking codes and puzzles, you might be a good escape room coordinator. Escape rooms lock contestants in a room and require them to work as a team to solve puzzles to escape. Companies often use them as team-building exercises.
Sensory Deprivation Tanks
Championed by a growing number of public figures, including podcasting giant Joe Rogan, sensory deprivation tanks are quickly growing in popularity. Sensory deprivation is essentially an extreme form of meditation. The tank is filled with saltwater that is heated to body temperature. When the lid is shut, the inside is bathed in complete darkness. When you float in one of the tanks, you are deprived of all bodily sensations. This allows you to become more in tune with your emotions. These tanks are quite expensive, so start-up costs are significant.
CBD Products
With cannabis laws being relaxed around the world, CBD has become a more viable business option.
The marijuana constituent offers a host of health benefits, but does not cause any of the psychoactive effects of traditional cannabis. CBD stores are becoming more and more common nowadays. They sell everything from CBD flowers to oils and edibles infused with the substance.
Cat Cafes
This rapidly developing business concept gives entrepreneurs the chance to monetize a love of both cats and coffee. The basic idea is quite simple. Patrons come to drink coffee and chat as they would in a normal cafe, but there are cats everywhere! Many cat cafe owners use their business as a means to rehome cats, offering customers the chance to adopt their pets. The cats are often abandoned strays or pound animals.
Glamping
Once upon a time, camping was about getting your hands dirty and returning to nature. While this is still the case for many people, glamping offers an alternative. If you like the idea of a short trip away to the great outdoors, but not the hard work and discomfort of sleeping in a tent that you set up yourself, glamping might have the answer. As a glamping site owner, you set up luxury tent facilities and let them out. As these "tents" are often more like apartments than actual tents, start-up costs can be considerable.
Starting a business can be a scary prospect, especially if your idea isn't a traditional moneymaker. However, there are many niche business ideas out there today that show that tradition isn't everything.
The niche market examples we've shown here should illustrate that there is no limit when it comes to new business ideas. As long as you can get people interested in your idea, you'll be able to make money and build the life you want. Did you enjoy this article? If so, we've got plenty more just like it! We regularly post content on everything to do with starting a new business.