Ride share insurance is a form of automobile insurance coverage that protects drivers who are employed in a ridesharing firm such as Uber or Lyft against accidents. The amount of a rideshare insurance coverage might vary based on the business from whom you acquire it and where you live in the United States.
The Fundamentals of Rideshare Insurance
Rideshare insurance policies can be purchased either separately or as an addition to an already existing insurance policy. When you get a ridesharing policy that covers automobile damage coverage as well as passenger injury coverage, it is typically less expensive than purchasing a traditional commercial insurance policy for your business. Rideshare regulations also provide additional freedom, that you'll want if you're just driving part-time rather than full-time for a rideshare company.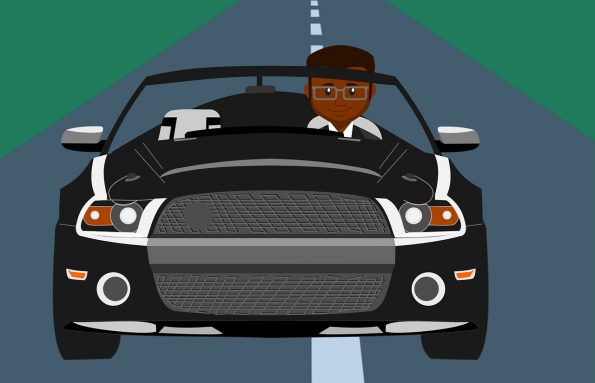 In addition, according to GEICO, while Uber and Lyft give a limited level of insurance coverage, you can't afford to rely on it if you're driving to pay for household costs, pay off student loans, or save money for a specific purpose. Unless you obtain ridesharing insurance, you are at risk of the following consequences:
Your personal insurance coverage has been terminated by your insurance company.
The possibility of falling into gaps in coverage that might arise throughout your ridesharing shift.
It is necessary to pay for repairs as well as medical care out of pocket.
You can add a ride-hailing endorsement to your existing vehicle insurance policy, according to Allstate, which you can incorporate into your existing car insurance policy. When you drive for a rideshare business, this sort of endorsement fills up any coverage gaps that exist between the policy offered by that company and your own vehicle insurance policy. In addition, you may acquire comprehensive ridesharing insurance coverage. In addition to being a distinct policy from your existing insurance policy, this policy combines personal and commercial coverage into a single package.
Allstate also points out that, while most rideshare firms provide insurance for their drivers, many of these plans do not kick in until you accept a ride request from a customer. Because personal automobile insurance plans do not cover any business-related activities, you will have no protection at all during the period in which you are available for hire but have not accepted a request for services. A rideshare endorsement can fill up the gaps in your insurance coverage by extending your personal insurance coverage so that it continues to apply while you're waiting for ride requests.
If you are involved in an accident even when you are waiting for ride requests, the ridesharing endorsement may prevent you from having to pay for damages out of your own money. Please keep in mind that your endorsement does nothing more than expanding the coverage that you currently have. Consider the following scenario: If your current insurance policy does not have collision coverage, the ridesharing endorsement will not include collision coverage either.
Cost of Getting Your Own Ride Share Policy
The cost of ridesharing insurance is determined by the amount of coverage purchased. Additionally, the greater the coverage limitations, the more your insurer will charge you and if you prefer an endorsement, then your limitations will most likely match with your current policy. For instance, if your previous insurance has a liability limit of $100,000, your recommendation will only pay up to $100,000 in the event of a ridesharing claim. If you pick a different ridesharing policy, you will be able to set your own limitations.
When obtaining ridesharing coverage, you must do it via the same insurance provider with whom you have an existing personal policy. For example, GEICO will not offer you a ridesharing policy if you have Progressive personal coverage. According to Insurify, while choosing a ridesharing policy, you should keep the following in mind:
Notify your personal auto insurance provider that you are a rideshare driver.
Identify any gaps in your own insurance policy and the coverage offered by the employer for which you drive. Uber and Lyft insure drivers for $1 million while they carry items. Typically, smaller ridesharing providers offer less coverage.
Inquire about ridesharing insurance via your employer. If they do, obtain estimates for ridesharing and commercial insurance. A ridesharing policy, depending on the business, is typically more reasonable, but you should check quotes to be certain.
The Best Rideshare Insurance Providers
The ideal ridesharing insurance provider for you is one that can accommodate your unique coverage requirements. According to Investopedia, GEICO's ridesharing policy:
Covers you completely when on and off the job
Has no mileage restrictions
Covers you if you drive for a delivery business such as DoorDash or Favor
Is not accessible in each of the fifty states
As Insurify points out, a GEICO ridesharing coverage is a hybrid policy that covers both personal and commercial usage of your car. That means you're protected both when the ridesharing app is turned off and when it is turned on. Additionally, the GEICO policy covers your ridesharing riders. Because GEICO's ridesharing insurance covers everything, you will never be required to submit a claim with the business for which you are driving.
According to Insurify, Mercury Insurance is likely your best choice if you're searching for the lowest prices on rideshare insurance and this is because a lot of Mercury Insurance clients can get ridesharing insurance coverage for as low as 90 cents per day. Although GEICO's insurance is a mixed policy, your coverage under Mercury insurance can cover the gaps and this means that you are still covered until you accepted a ride request.
State Farm is also another insurer that provides coverage for ridesharing. According to Investopedia, a State Farm ridesharing policy includes the following:
Is offered in the majority of states
Covers delivery drivers
Has no mileage restrictions
Covers just coverage gaps
According to Insurify, a State Farm ridesharing coverage is a good choice for drivers who do not wish to purchase a hybrid or commercial insurance policy. State Farm's ridesharing coverage is meant to fill the gap between your personal vehicle insurance policy as well as the rideshare company's policy, which is generally what you require as a part-time driver.