Real estate investors active in Europe cheered 2019 because it was an excellent year. Lower interest rates in combination with a limited supply contributed to the extension of the real estate cycle and that should continue in 2020, as long as no disruptive events (political, geopolitical, economic, etc.) won't take place. Real estate trends indicate the comfortable real estate risk premium is expected to drive more capital, doubled by the further yield compression in most asset classes, except the retail sector.
Expectations for 2020
During the first nine months of 2019, prime office yields fell by 100 bps and are expected to have a similar performance this year. "Hotels and operated residential assets might attract more investors due to their diversification and uncorrelation to local economic cycles", according to Ofir Eyal Bar, a real estate investor active on the European real estate market.
On the other side of the spectrum, real estate investors are expected to change their risk appetite, due to rising uncertainties and slowing economic growth. In 2019, the office letting market slowed down and might land in 2020, since the new year will see demand return to more conventional volumes. A December 19th report by ING points towards a cooling of house price growth in 2020, with three exceptions: France, Italy, and Greece.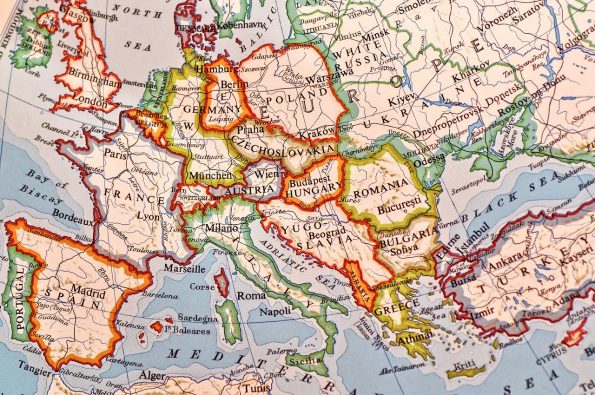 Germany and France lead
The German real estate expansion continues after asset prices increased by an average of 5% in 2019. Backed by historically-low rates, strong labor market and low home-ownership ratios, there's still housing demand. Researchers expect the trend to continue in the upcoming years, not just in 2020, although at a much slower pace. The ING forecasts point towards a 3% increase in real estate prices over the next two years, despite a divergence between rural and urban areas. It's important to note, also, that real estate investors must take into account the latest Rent Cap Bill passed by the Berlin Senate in October, capping the basic rate for the square meter at 9.8 euros.
As the uncertainty around Brexit intensified, France had become the major destination for real estate investors. Combined with an average mortgage rate of 1.1%, a household credit boom had been fueled and credit growth for house purchases increased 6.5% on a yearly basis. Although the "yellow vest" crisis made the consumer confidence recover slower, house price growth is expected to accelerate to 3.6% in 2020, up from 3.2% in 2019. Same as Germany, there is a relatively large disparity between rural areas and major cities like Paris or Lyon, where real estate trends show double-digit price increases in 2019.
Greece – a positive surprise
Going through a slow economic recovery did not stop the Greek housing market to rebound from the battered levels seen during the 2008 financial crisis. With consumer confidence and strong employment growth, favorable conditions for real estate growth had been met. Several pieces of legislation, like the residence plan for non-EU investors and the reduction of the ENFIA taxation, had acted like additional stimulants. In addition, the local government plans to exempt from VAT payment all house sales for the next three years, a move that could further boost the real estate market in 2020.
Environmental issues
Despite the supportive factors we've discussed so far, real estate investors should continue that 2020 will be a year when environmental regulation will tighten, with the current EU taxonomy discussion and the French "decret tertiaire" setting up an obligation to reduce the energy consumption of tertiary buildings by 40% until 2030. Will these measures have a dampening effect on the real estate next year? They truly create some sort of uncertainty, but experts believe serious issues must arise in other to create big damages and diminish market confidence.
Brexit again?
The December UK election ended with Boris Johnson retaining a solid majority and there had already been a vote on the withdrawal agreement. As a result, Brexit will almost certainly happen on January 31st, the date that will also mark the beginning of an 11-month negotiation process. It's very unlikely that both parties will manage to reach an agreement on plenty of sensitive issues like migration, security, or commerce in such a short period of time. Just recently the EU reached a more limited agreement with Canada and the entire process took 7 years. This should be another negative factor to watch, since it could influence real estate trends as well.
Summary
To sum up, the current consensus is that 2020 will be an extension of the current real estate expansion. Although at a moderate pace, real estate trends for most European nations are expected to continue to post price increases, a positive factor for real estate investors. They should, however, carefully monitor all the risks we've discussed, because uncertainty is at high levels, despite the current market complacency.