By Dan Simerman, Director of Financial Relations, The IOTA Foundation
Incentives are funny things. They often live in the background, invisible, outside our conscious reach. But incentives can play funny tricks on business models and digital products, especially ones that begin to permeate the very fabric of our lives. As an entrepreneur who lives at the intersection of the digital and the physical, the public and the private, the open-source and the proprietary data networks, incentives are something I take very seriously. If data is used to create algorithms that affect our behavior, the question we should be asking ourselves are: Who controls this data? And who controls the systems where this data flows?
Decentralized Data
These questions are attempting to be answered by new decentralized blockchain protocols sprouting up around the world. Many of them are a reaction to the 2008 financial crisis and perceived harm caused by large tech companies engaging in questionable activities with consumer data. People are frustrated that we have become a product that tech companies sell to advertisers and data companies. In a world of apps and personal computers, these negative externalities can be overlooked as the cost of doing business with free applications, but what happens when this model morphs into our physical world?
Do we accept a world where our physical spaces are owned by private companies trying to extract the most "value" out of us?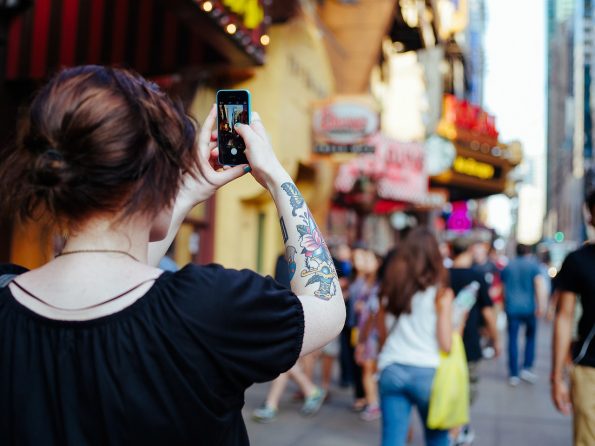 Data Ownership and Privacy Challenges
Take the design of "Smart Cities", these new digital ecosystems where sensors track every facet of our existence. Corporations with for-profit data networks will be incentivized to design networks that accrue profit – that will be their primary function. Non-profit organizations with open-source alternatives may design systems that look at other incentives – like optimized health, wellness, and functionality. These distinctions can only be perceived when one critically examines who owns these systems and the data generated by them. In a perfect world, individuals own the data they generate, and can determine how that data is used in applications that support interactions throughout the day. This cannot be done if the digital infrastructure that facilitates the communication of roads, traffic, and basic utilities are controlled by monopolies who have their own invisible incentives.
The for-profit, proprietary software model is not the only one available for digital ecosystem development. With blockchain and decentralized technologies, it's possible that business models and incentive structures can be redesigned to support the individual and the community rather than the consumer and corporation. We're already beginning to see decentralized business models spring up around the world, where data programs are 'opt-in' and 'by choice' rather than default and outside our control. For entrepreneurs and companies, applications and businesses can still be built on top of decentralized data networks, but the business models that drive them will be fundamentally different than what we see today.   That is a good thing.
Open-Source Solutions
The move towards open data networks is ultimately a positive development for innovation. Data, projected to be a multi-billion dollar industry in the coming years, is currently restricted by what is known as 'data silos', or the inability to extract and create actionable insights from data. A key component of this phenomenon is that for-profit systems are not incentivized to create 'interoperability' between competitors. This creates 'silos' amongst systems, making them difficult to communicate with one another because they are all proprietary. With open-source, decentralized technologies, common standards can be accepted by competitors, creating a larger pie for all. It is also a necessity when you consider the complexity of physical systems talking with one another.
With decentralized systems, a serious conversation around personal data can be had in a responsible way. What's more, entirely new business models can be generated around the safe, secure usage of data in physical and digital systems. This opens up a massive opportunity for entrepreneurs and organizations who see data as a critical component of their future business models.
###
About Dan Simerman: Dan is an entrepreneur, writer and advocate for the digital economy, distributed ledger technologies and data privacy. He serves as the director of financial relations for the IOTA Foundation, a global not-for-profit dedicated to support the research and development of new distributed ledger technologies and the Internet of Things (IoT).