Founded in 2014, Epic Impact has been tinkering with the best ways to develop and up-level the most abundant leaders on the planet. It all started when Jake Merriman, Ben Schemper and Zach Wagner came together to realize that they were looking for a solution that didn't exist. They were looking for a community with a deep bond and shared values that could also serve them in their growth as leaders. When they couldn't find an external solution, they did what all great entrepreneurs do in this situation; they built it. And in this case, Epic Impact was born.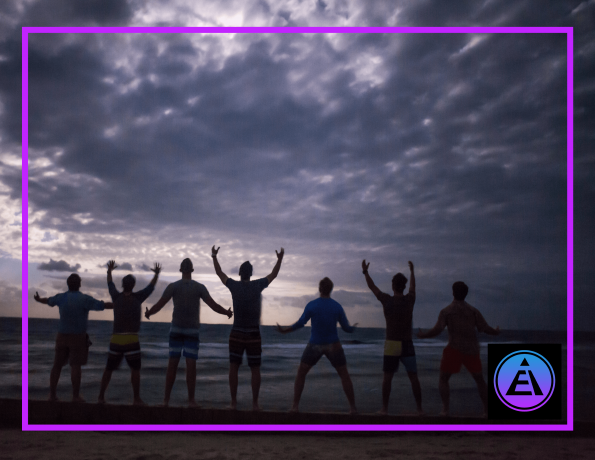 Epic Impact provides powerful experiences to sales leaders, top performers and entrepreneurs to help them grow both their inner game and their outer game – to help them improve their skills and tactics to better serve the marketplace and to help them improve their core identity, their belief systems and their presence. These immersive experiences focused on leadership and alignment have helped hundreds of people receive breakthroughs and transformations in their businesses and their personal lives.
Epic Impact has developed and refined dynamic content that continues to challenge and support their community of leaders. Ben Schemper, as the head of Client Experience, continues to push the message of creating massive ripples in the marketplace by teaching leaders to be better leaders and thereby helping those leaders be more abundant to the people that they serve. And although it's still early on in their journey, the results are stacking up.
Why You Should Consider an Immersive Learning Experience
Is it possible to change the course of your career in a weekend? Of course it is. As Tony Robbins has educated us, "It is in your moments of decision that your destiny is shaped." The key is to get yourself in an environment where the most inspired and empowered decisions can come through.
Reading all the books and blog posts on personal development and sales training does not translate into being a top producer. That is not what changes the course of your career. If it was, you would have done it already. Experience is the most powerful teacher and to take that a step further, an immersive experience provides the greatest potential environment for transformation.
An immersive environment allows for improvement and change in a rapidly accelerated time frame. During an immersion, people can make massive shifts in their identity, core values and belief system that have tremendous impact on their life. These shifts and upgrades can be identified and unlocked over the course of a weekend of full immersion that may otherwise take years or a lifetime to overcome. That is the power of a meticulously curated, immersive environment that is seeded with the right individuals and fueled for growth.
To provide yourself with the greatest opportunity for exponential growth in an extremely condensed timeline, an immersive experience may hold the key to unlocking your full potential.
See an in-depth look at self actualization and how it translates into personal and business rewards…
Who Does Epic Impact Work with in These Immersive Experiences
Epic Impact has lead hundreds of sales leaders, top performers and entrepreneurs through immersive experiences and coaching programs to help fuel their next level of growth.
From top account executives at the most innovating software companies in the world to individuals selling door to door and everything in between, Epic Impact has found a common thread in serving these clients: a passion for growth and a desire for a tight-knit community. Top producers from Salesforce, Square, Microsoft, and Bloomberg all have turned to Epic Impact to help them develop themselves and achieve more.
Ian Koniak, a Strategic Account Executive at Salesforce, talks about how he went from an average producer at Salesforce to the number one rep in the company in 8 months of working with Epic Impact. "With Epic, they've taught me that I need to focus on the impact of how and where and why our software will help them serve the marketplace and to really act with empathy and act with a sense of Crew."
Sam Taggart, the founder of D2D Con, has gone from being the top rep at Vivent to VP of Sales at Solcius and found his passion on stage producing the massively successful D2D Conference. "I've adapted and even my family members, my co workers will be like, man I like this version of Sam."
The success of Epic Impact stems from the sacred culture it has created with its clients like Ian and Sam. It's an environment where these successful individuals can be seen for who they are, be vulnerable and supported by the community and at the same time be challenged to unlock what's next for them.
What Are Others Saying about Epic Impact?
Most people who have been a part of an Epic Impact immersion have praised the company for its unique experiences and innovative approaches to community and growth. Janine Grant, of iHeartMedia, said "I was on a leadership mastermind trip with 40 incredible people surrounded by the abundance of nature, feeling confident and unstoppable."
Additional reviews and quotes can been seen through their five star reviews on their Facebook page and Vimeo pages.
How Do I Get Started with Epic Impact?
Visit the Epic Impact website to learn more about attending an Epic Impact immersive experience. A member of their team will reach out to you to determine if you are a good fit for an immersion. You can also follow them on LinkedIn and Twitter for more information about upcoming events.