Any music producer, be it a professional or an amateur understands the need of having good sound quality and some go to great lengths to achieve this goal. When making music in your company, or as a side hustle, the quality of the sound can determine the kind of music you produce. In addition, it will be high quality if you put in a great deal of effort. There are several ways that one can improve sound quality, like the incorporation of loops & samples. These are sound production tips you need when looking to make the quality of your sound top notch.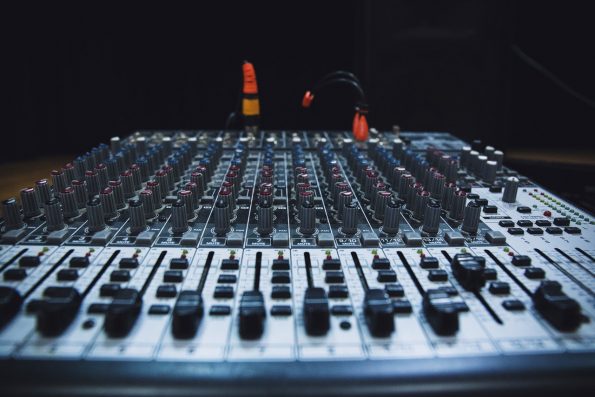 Use an Equalizer
The basic audio quality in most cases tends to be plain and at times distorted and improve the quality of this music one needs to use an equalizer. The good thing about an equalizer is that is balances the different component of your sound thus increasing the quality. You can have an internal equalizer. But the best one is the external which offer additional features and allows for better music equalization for enhanced sound quality.
   Use Audio Loops
The introduction of audio loops has significantly helped music producers come up with high-quality sound. This is because audio loops add that vibe to an audio track thus enhancing their quality. Today there are very many audio loops for different types of music and thus it's important to check which audio loop you need. A point to note is that one should avoid using too many audio loops as they may reduce the quality of music.
   Use compressor techniques
Many music producers always fall into the same trap where they tend to layer a number of tracks into one. The problem with this is that more the audio tracks are layered the lower the quality reduced especially if it's not done right. Layering is a good technique but if you layer a variety of audio tracks then there is a huge variation between the low and the high. To overcome this sound production problem and increase the quality of the sound it's important to use compressor technique where all the layered tracks are compressed. The high and the low need to be balanced for better sound quality.
   Use high-quality equipment
Good audio quality comes from having high-quality equipment like microphone, sound recorder, wires, speakers and other equipments which are used to make music. This means that one needs to spend a considerable amount of time looking for the best equipment to produce sound quality. For floorstanding speakers, you want something that's robust yet well-balanced. More advanced models like the KEF Q750 would offer a better soundstage during production.
   Master your sound
This is usually the last step in music production and is a step which many new music producers tend to skip. Mastering is very important when one is looking to increase the quality of sound. It allows for the proper balance of the sonic elements of the sound. Mastering balances and optimizes the sound for better quality. Music producers who are looking to improve the quality of sound they are making need to learn advanced mastering techniques.
Music producers need to merge their creative with their technical talents in sound production. The opportunities as you support your career and side hustle gigs grow as you explore and exploit the newest techniques available.