Entrepreneurship is a career path rife with stress. You'll be working long hours to grow your startup. You'll be dealing with inconsistent income. You might even have a significant portion of your savings invested in the success of the business.
Most entrepreneurs start their business knowing full well the challenges that lie before them. Some even find motivation in facing those challenges. But if you're going to be successful (and stay healthy) in the long term, you need to have a reliable way to manage the stress you'll encounter on a daily basis.
Why Stress Management Is So Important
Stress management is partially about feeling better in the moment. When you're stressed (or otherwise emotionally compromised), you'll be more likely to make illogical or "bad" decisions. Relieving that stress can help you calm down, so you can perform your responsibilities more sensibly.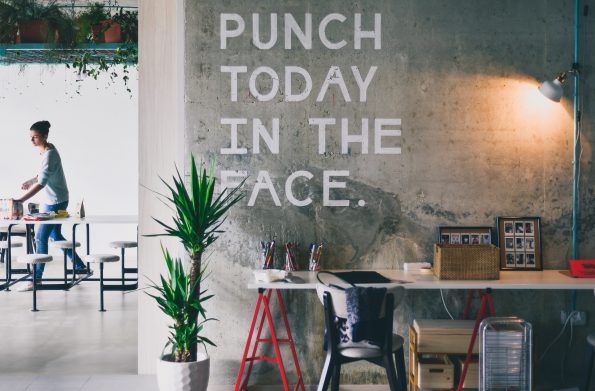 But it's not just about temporary relief. Over time, stress can accumulate and have a negative impact on your mind and body. After just a few months (or even a few weeks) of recurrent stress, you could start experiencing headaches or have difficulty sleeping. If it goes on for longer, you could be susceptible to depression, more vulnerable to illnesses like the common cold, and have an increased risk of heart attack. Stress can manifest in your body in ways other than these, as well, so it pays to reduce or eliminate it as often as you can.
How to Relieve Stress Throughout the Day
These are just some of the ways to relieve your stress as an entrepreneur throughout the day:
1. Take breaks. For starters, take more breaks. Simply walking away from the computer screen or the meeting room for a few minutes can give your mind a chance to rest, and help minimize whatever problem you're dealing with. Try to eliminate distractions while on break—if you take a break from a major project just to check email or deal with a different problem, you'll end up stressing yourself out more. Instead, do something you enjoy—or nothing at all.
2. Watch cute animal videos. Cute animal videos are more than just a distraction; they're shown to have stress-relieving and mood-boosting benefits. Don't think of it as a waste of time to pull up a few of these on break and watch them in your office; if anything, they could boost your mood to a point where you're able to be more productive. And if you find a few videos you strongly like, you can use a YouTube downloader to keep them on your desktop for easy viewing later.
3. Exercise. Physical exercise is one of the best ways to relieve stress, and if you do it often enough, you'll keep your body in good shape as well—which comes with its own share of benefits. Try to work out on your lunch break, or immediately after work. If you don't have time for a full workout, consider taking a brisk walk around the block or doing some calisthenics around your desk.
4. Listen to your favorite music. It shouldn't surprise you to learn that listening to some of your favorite music can make your stress melt away. Keep a list of albums or songs that always put a smile on your face, and find some time away from your desk to listen to them when you feel overwhelmed.
5. Talk to a loved one. Human beings are social creatures, so it makes sense that one of the best ways to relieve stress is to talk with someone you love—even if it's just for a few minutes. Call up a spouse or a close friend and have a chat in the middle of your workday. You'll be amazed how good you feel afterward.
6. Meditate. You can't always help what emotionally challenging events happen to you, but you can control how you respond to them. Practicing meditation on a regular basis can help you clear your mind quickly, and give you more space between your "gut feeling" reactions and your conscious thoughts. It can give you more emotional control and resilience, and make it so little things—like getting stuck in traffic—have a significantly diminished impact on your mental wellbeing.
7. Identify and reduce stressors. Some situations, people, and tasks are going to stress you out more than others, so it's important to pay attention to how your stress levels fluctuate throughout the day. Look for strategies like delegation or avoidance to reduce the presence of these prominent stressors in your life, and replace them with low-stress alternatives.
Part of being an entrepreneur is learning how to manage the stress that comes with the job. It can be a demanding, isolating, and frustrating endeavor, but finding the right strategies to keep your stress in check can ensure your mind and body are protected from its long-term effects. Pay close attention to your health, and take action proactively to stop problems before they occur.