In recent years, we've seen a trend known as the "appification of the web" where businesses are focusing on creating a fully-fledged mobile app experience instead of just having a website. Both apps and websites have their pros and cons. Which one is best for your business isn't really a question, as most people would tell you that you need to have both.
While you can get by with just a website, there are a ton of benefits to creating an app for your business, so it really comes down to which of the two you should put more time into. In this post, we'll help you decide by explaining what sets mobile apps and websites apart.
Benefits Of Having A Mobile App
Mobile app development is undoubtedly more expensive than website development. However, with mobile users spending significantly less time in their browsers, now is a better time than ever to consider building a building a mobile app for your business.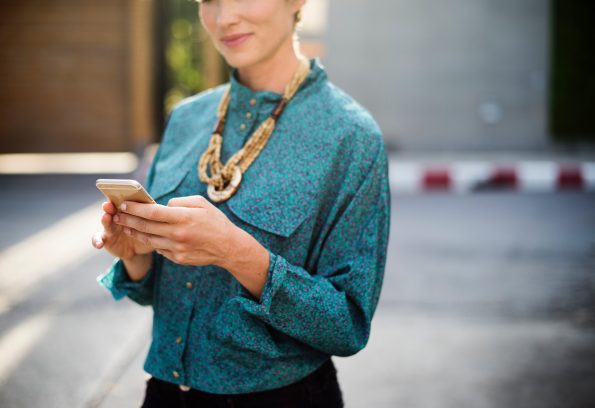 Due to the vastly increased capabilities of an app, you can include additional functionality and a more responsive and fluid experience than your website. Apps can work offline, providing a more convenient experience for your users. Security is another thing to consider as apps are not nearly as vulnerable as websites.
Benefits Of Having A Website
While it's great to utilise all the additional benefits offered by apps, no business should go without a website in this day and age. A responsive website that works on all devices is essential as you need a way of connecting with desktop users as well. That and the fact that your website needs to work on all screen sizes.
Social media integration is cheap and easy to set up, helping you reach customers through social networks.
A website is also easier to maintain and update, whereas mobile apps need to be monitored and bugs can only be fixed through new versions. However, websites require more steps to reach and will, therefore, be less frequently accessed by your users.
Finding The Right Developer
Now that you have a better idea of what to focus on, it's time to find an affordable and reliable team of app developers to turn your idea into a reality. Appetiser, who have a team of app developers in Australia, find that most of their apps end up on the trending page of the app stores they've been launched on. You can expect fast turnaround times, unique, high-quality work, and a supportive team that will talk you through the process step-by-step, ensuring that you're getting exactly what you want. Even if you aren't ready to start just yet.
Conclusion
If you're just starting out and you don't have a massive budget, opt for a responsive website while you grow the capital to move towards creating an app. When the time comes, consider whether your business will benefit from the advantages of an app and decide if it's a necessary step forward.