There have been various reports of late that the UK property market is slowing – or at least stagnant. With so much uncertainty around Brexit, it is easy to see why people may want to wait a while to make a move on the property market. However, the current state of the market presents ample opportunity for the canny investor.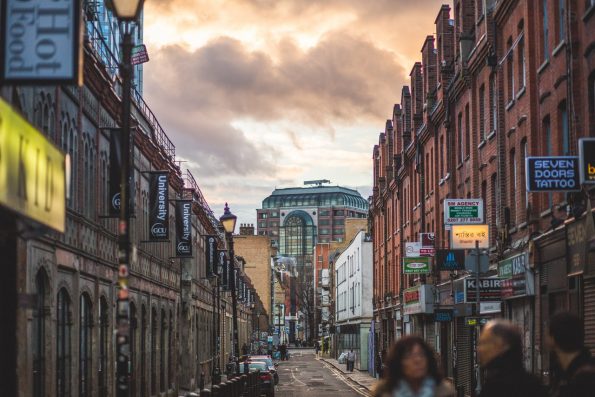 House prices in the UK overall fell over summer, with the Capital suffering the greatest hit. With a 0.7 percent dip in prices in the year to July, London suffered its third month in the past five of price decreases. However, it is important to recognise that – on a national level – the UK property market is still growing. Annual price growth is at 3.1 percent in June, according to the Office for National Statistics. This is the lowest growth rate since 2013. But it is still a different picture to the years after the 2008 financial crash, when house prices experienced an annual fall across the country.
A booming market in the North West
And while London experiences a slight dip in prices, the market is booming elsewhere. The North West, for example, is experiencing a thriving property market, as those put off by higher prices in the South East look for alternative hotspots. The recent influx of large corporations relocating from London to Manchester, for example, is attracting a surge of professionals to the UK's third largest city and its surrounding areas. This is making the area an attractive prospect for property investment – both buy to let and property development, as demand for housing continues to build.
A cautious UK property market can mean ample opportunity for investors. The weaker pound sterling – which is currently down 10 percent on the dollar since before the UK's Brexit vote in 2016 – means that overseas buyers may get more for their money by buying in today's climate.
As for the general sentiment and how people are predicting things will evolve for the rest of this year and next, it is widely thought that prices will remain stagnant as Brexit approaches. A recent Reuters poll of property market executives revealed that prices across Britain will likely grow at a lesser rate than inflation – with a fall expected again in London. The research suggests a one percent fall in London prices by the end of this year. This is the first yearly decline in prices since the property crash of 2008.
Looking towards 2019 and beyond
The Reuters report also suggests that, in 2019, house prices are likely to rise around two percent nationally – a slower rate than this year. Even in London, there is likely to be a growth in property values of around 0.5 percent – so yet to see a decline. Going forward into 2020, the report predicts that prices will also increase two percent nationally and in London, meaning that London prices are expected to slowly rise again.
In an age of uncertainty, however, not everyone is agreed on the state of the market and the direction in which it is heading. The Reuters survey found a range of forecasts for the capital, for example, ranging from a price rise of two percent to a fall of six percent in 2018.
While it's clear that issues such as Brexit, changes to house sales and mortgage tax and buy to let tax rules are having an impact on people's willingness to buy, there are still hotspots to be found throughout the UK, and buyers in this market can still find solid investments when looking in the right places.
It's a great opportunity for entrepreneurs to look at property. Thriving industries, the demand for new housing and more affordable homes, and various Government initiatives help investors and first-time buyers get on the property ladder. All of these keep the UK property market active, buoyant and positive for the future.