If you are an entrepreneur, then you're no stranger to hard work and being busy all the time. As on entrepreneur, you have a lot on your plate, and legal issues shouldn't be one of those things. To protect yourself from legal issues down the road as your business grows, you will need more than one type of lawyer. Consider working with these four types of lawyers.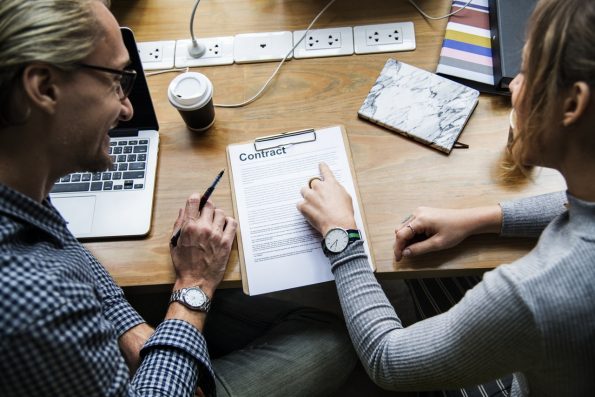 Tax Lawyer
As your business grows in income and number of customers, you will need to think strategically about how you then report that income. You should absolutely have a Certified Public Accountant advising your business, but it might also make sense to employ a tax lawyer on a contractual basis, as it's nice to be able to ask them questions as they arise without paying and arm and a leg.
Tax lawyers specialize in all nuances of the tax system, including federal, state and local tax laws, so they will be able to advise you at all levels of the tax systems. Depending on where you are located, you should employ a tax attorney in that state. So, for example, if your your business is based in Idaho, you're going to want to employ a lawyer who works with Idaho businesses. In addition, getting a tax lawyer on retainer in the early stages of your business will benefit you down the road, as they will have a better understanding of your business's roots and history.
Contract Lawyer
As you are forming your new business, creating new products and hiring new employees as your company grows developing new materials, you will encounter scenarios where you need to create, review, and sign contracts. Therefore, it's often a good idea to hire a contract lawyer to have on retainer. They can help you review every detail on contracts that you come across, and give you peace of mind knowing that there's nothing you will have overlooked or forgotten. Instead of you having to do, a contract attorney will read every line of those hefty contracts and protect you and your growing company from uncomfortable and easily avoidable scenarios.
Intellectual Property Lawyer
If your new business is heavily vested in creating new products and ideas, then it might be a good idea to have an intellectual property lawyer on staff. An IP attorney can help you protect your assets, and advise you on any issues related to patents, trademarks, copyrights, and more. If you have truly unique business ideas, then an IP lawyer should be high on your list, as they can make all the difference between your intellectual property staying safe and proprietary. Don't take the risk of not having an intellectual property lawyer on your board of advisors.
Employment Lawyer
When your company is growing and you are bringing on employees to help support your business' growing needs, there will be a lot of human resource management to make sure employees are hired and brought on board in a proper manner. An employment lawyer can help you follow important HR compliance regulations and protect you from making employment-related oversights that will set you up for unfortunate lawsuits or legal issues down the line. Once your company reaches a substantial size, bring an employment lawyer on retainer to help you work efficiently and legally properly.