If you've recently looked into the stock market, then you probably have heard about trading. However, hearing about it, and learning how to do it, are two totally different things. From opening an account to finding the right applications, it can certainly be confusing. Entrepreneurs know about risk taking and taking on big challenges. If you're interested in expanding your knowledge, then keep on reading. Below, we are going to discuss what you need to know about trading stocks.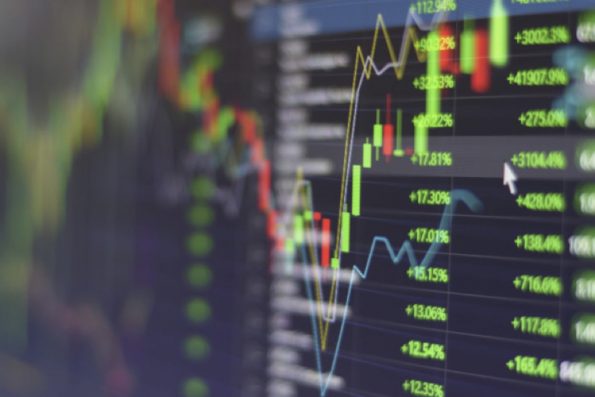 Let's get started.
What it is:
Stock trading refers to the process of buying and selling stocks to earn a profit on daily fluctuations. This is different to investors, who generally keep them for extended periods of time, sometimes years or decades. To learn more about it, you need to look into the two main types, which are as follows:
Swing trading
Active traders make around ten purchases/sales a month and turn a profit quickly. Most of the strategies that they use rely on identifying and timing the market while keeping an eye on any short-term events that can be used to an advantage. The gains and losses they make are generally small in comparison to day trading.
Day trading
Day traders make multiple trades in one day, based on stock analysis. They work full-time but are also open to more profits and losses, leading to potentially big gains. In most cases, these individuals use various trading platforms, which can be complicated to navigate if you're a beginner at trading stocks.
How to do it:
If you're interested in stock training, it's important to know that you are going to need to do some research. As you are relying on short-term investment strategies, you need to be able to figure out how to identify and take advantage of them. Without doing this, you're only going to set yourself up for failure and may potentially lose your invested money.
Find a broker
In order to start trading stocks, you need to open a brokerage account. A stockbroker can be found online and will help set up everything for you to use when trading. During this time, you can also take advantage and ask for their advice. Having someone to guide you in the right direction can be extremely beneficial.
Choose a platform
Choosing a platform can be one of the hardest parts of trading stocks as there are so many different options out there. However, try and keep in mind these three things.
Functionality
Stability
Support
If you don't want to pay anything until you are absolutely sure, then these free stock trading apps are perfect for beginners.
Set a budget
Just like everything that requires a bit of investment to get started, you need to set yourself up a budget first. Using too much of your savings is never a wise choice, so only invest what you can afford to lose. Otherwise, you're going to end up in a sticky situation.
Practice
Lastly, before you get started on your new adventure, you want to get some practice at trading stocks in first. Virtual trading tools online can be a lifesaver and will teach you everything you need to know before you go using any real money. Trust us when we say it's one of the best ways to gain experience as a trading entrepreneur.