Do you know that the marketplace is becoming digital day by day because of the evolving technology? Digital marketing is becoming popular, as many consumers buying or researching products online, but many firms don't know many digital marketing advantages, including knowing the basic consumer research. According to a survey, 80% of customers research their products online, and 72% of them prefer to shop through the online platform.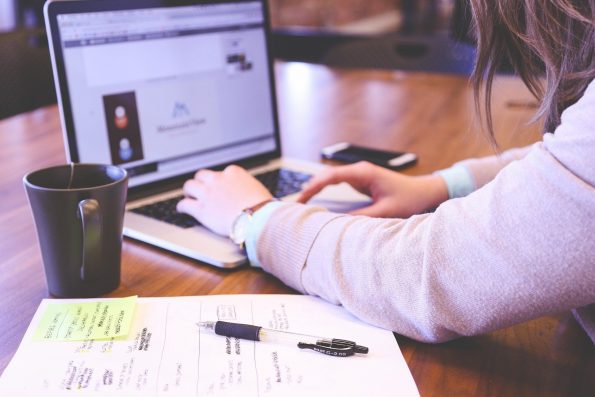 You might be thinking of some ways to reach your customer. The clean answer is digital marketing.
Many small businesses are taking advantage of digital marketing through agencies such as Kurve to reach and build a relationship with their targeted customers. The digital marketing expenditure in the USA will increase by about $332 billion by the end of 2021. It's been proved that the tactics of digital marketing are very much cost-effective to engage with potential customers.
In this article, we will discuss 6 benefits of digital marketing for businesses. Are you eager to know the digital marketing benefits that will help you to reach and engage with a potential customer? Then without any hesitation, continue reading the article.
Digital Marketing is Very Much Cost-Effective
One of the most important advantages of digital marketing is that it is very much cost-effective to boost your business. If you think about traditional marketing, you will realize that it's very difficult for small businesses to compete with other large businesses. Not to mention the small businesses have relatively low budgets. However, if you develop good digital marketing tactics, then undoubtedly your business will get a boost.
For example, a small business can convince more than 1000 people to buy products from their website. This only cost them less than $3 if they use social media platform for marketing. On the other side, if you focus on traditional marketing, it will cost you $27 for television ads and $57 for direct mails. However, traditional marketing comes in handy sometimes.
The only thing you need to provide for digital marketing is time. Social media engagement, SEO, and Content Marketing are time-consuming. They will take some time before showing their real potential.
Digital Marketing is Very Much Measurable
If you want to know whether your marketing is working or not, then the only way to make sure is to measure the success rate over time. While it's too difficult to track the success ratio of traditional marketing like radio advertisement or TV advertisement, every tactic in digital marketing is easily measurable. This is the main benefit of digital marketing over any traditional platform.
Digital marketing will correctly analyze if your marketing is working or not. When you measure the digital marketing campaigns, you will realize which tactics are working and which are not. Then you can focus on the adjustment of a campaign to boost your success.
The analytics of digital marketing will help you to allocate the marketing budget. Always try to decrease unnecessary expenses that can downgrade your business. Instead, try to focus more on the strategies that will improve your business.
If you need help to develop a digital marketing strategy, then firms like digital marketing agency Auckland can help you. 
Digital Marketing Targets Your Potential Buyers
When you place an advertisement for a magazine or purchase billboard space, the message will only reach a limited number of audiences. Digital marketing helps you to ensure that your content is viewed by the right customers. SEO will help you to engage with those consumers who are searching for a topic relevant to your company or business. Additionally, social media advertisement and pay-per-click (PPC) helps you to target those audiences who are interested in your services or products.
When you improve the targeting, you can also increase the marketing budget as well as revenue. With digital marketing, you don't have to worry if your advertisements are reaching the right customers or not.
You Can Connect With Mobile Customers through Digital Marketing
According to Forbes.com, another of the digital marketing advantages is that it will help you connect with customers who are using mobile devices to browse and consume content. More than half of online users are using mobile devices to access any website. So, to connect with people who use mobile devices, you must apply digital marketing for your small business.
Most People Prefer To Purchase Products Online
It's common for people to use Google or any other search engine to find the appropriate information they need. Your customers also work in the same way. They search for services or products online that can help them to save time and solve some big problems.
According to research, more than 90% of people use a search engine to enhance their online experience. Before purchasing some products or services, consumers tend to flock to the search engines to clear their doubts regarding any information. More than 55% of consumers tend to check various channels before they decide to select a business.
This is a great opportunity for small businesses as one of the exploitable digital marketing advantages. It will help them to connect and engage with potential consumers and guide them during the very first stages of a buyer's journey. When you create relevant optimized content for the search engines, it will improve your online visibility.
Digital Marketing Helps You to Reach Customers on Social Media
Another of the most crucial digital marketing advantages is that it can help you to reach the audiences who are on social media platforms. If you use traditional marketing techniques, it will limit your marketing strategy. Printed advertisements are very much limited for a certain time, location, and market.
However, in digital marketing, you can enhance your reach. The only limitation is your strategy and imagination. Regardless of your business industry, most of your buyers are spending their free time on various social media platforms such as Facebook or Instagram, or Twitter.
Digital marketing can help you to engage with these customers through social media. Not only you can post and promote interesting content on these social media websites, but also you can reach customers through advertising. Social media platforms such as Facebook allow you to target sophistically which will eventually help you to gain the right consumers.
Conclusion
Here are the top 6 digital marketing advantages for your business. As you noticed, there are many tricks of using digital marketing to boost engagement with targeted audiences. Additionally, it's the best technique to reach your customers when they are searching brand or service relevant to your business. Try to develop a neat and clean strategy before publishing digital advertisement campaigns. This way your digital marketing process can run smoothly.