Having an entrepreneurial spirit can lend its way to new and different opportunities when it comes to bringing in income.But there may be some areas that any business person might be uncertain about. One of those is investing in rental property. Many questions come to mind when thinking about become a rental property investor. A few of them being,are you thinking about using it as your main source of income or is this simply going to be a side hustle? And what is the best type of home to invest in? Should you choose a single-family or multi-family rental and how many of each?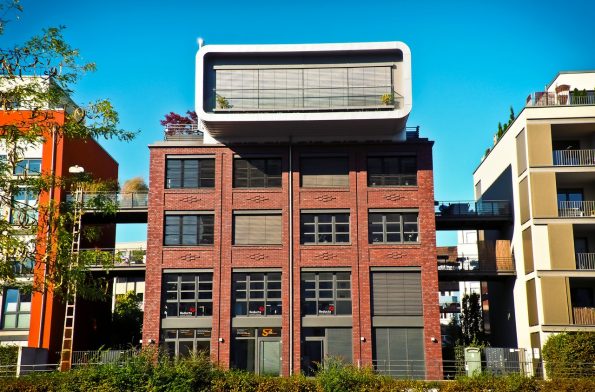 These are important questions to ask and get the answers to, so you can make the right choices for your finances. Before selecting a property and making a purchase, it's important to understand the pros and cons of each type of property. Here are some things to consider before choosing a rental property for investment.
Single or Multi-Family Property for a First Rental?
If you're just beginning to plan out your rental property investment, you are probably wondering what type will bring the greater return.Understanding the difference between a single-family or multi-family option is important, because each property has a unique set of values and challenges to address. The difficulties of each property have to be considered, but so do the ways in which the properties can add to your financial portfolio.
Many people will have a rental or two as a side hustle and will rely on the help of a property manager to assist with tenant requests and unit updates. But an entrepreneur will take on the rental property business and turn it into their career. The goal is to eventually get enough rental properties that working for someone else is no longer necessary. How long this takes can depend on a number of factors, but it all starts with finding a good rental property.
Pros and Cons of Single-Family Rental Properties
A single-family property can be a great choice because there is only one property to manage. This can make things a little easier since one property isn't as overwhelming as several. Not everyone is comfortable managing rental properties, and that is something that is best discovered sooner rather than later.
Vacation homes, student housing, townhouses, and condominiums can all fall under the single-family umbrella. While they are the easier choice to invest in, they do lack scalability and aren't the best choice if you're looking to grow a business or develop a career. To do that, several single-family properties are needed, or a multi-family option.
Pros and Cons of Multi-Family Investment Options
If you're just starting out in the rental property world, a multi-family property can present benefits as well. With more than one tenant from which to collect rent, you can quickly build a portfolio and bring in income. But a multi-family property also has its downsides. For example, they will require maintenance and repairs, upfront costs, and management fees if a property management company is chosen to help you take care of your tenants and the unit.
Other disadvantages to keep in mind when considering a multi-family property is resale. There will always be more people who are interested in buying and selling single-family rentals, and who have the cash flow to do so. Turnover rates for multi-family properties are higher than single-family options, and that can make it more difficult to gain ground. In that case, a single-family choice may be better for a new investor.
Rental Properties Provide Entrepreneurial Value
Whether you're a newto investing in rental properties or just want to add to your portfolio when you choose a single-family or a multi-family property, it is clear that there are benefits to both single-family and multi-family properties. Choosing which property to invest in first or deciding whether to purchase a mix of different property types over time, is a very personal choice. Just remember to consider which properties you wantand which properties are viable to purchase before you start.