If you are self employed you most likely have a very rewarding job. You are able to be your own boss, set your own schedule, handle all situations in the way and manner that you want, and have complete freedom over your work. This is an ideal situation for many of us. While it is great to be self employed, those who are self employed understand that there are often many challenges that come with this role. If you are self employed you must be very diligent about your finances.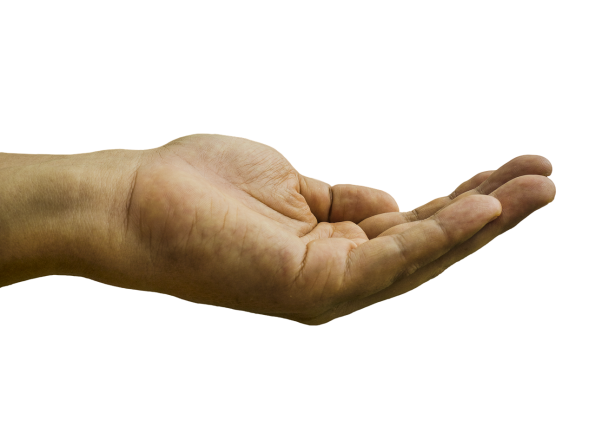 Keeping track of every income and expense you make is crucial for unexpected times. For instance, if you are looking to purchase a home and want a home equity loan it may be more difficult for you to secure a loan. You must provide bankers and financial institutions with a great deal of paperwork so that they know you have a steady income. Most people who are employed lack the freedom but have proof of income through their W-2 forms each year. There are many different trade-offs that being self employed offers.
During the current unpredictable situation of dealing with the coronavirus, many self employed workers are having a very difficult time making ends meet. If you are self employed with no employees you may have had to close down your business until the pandemic slows. This has left many of us overwhelmed and stressed out about our finances. You are likely unable to collect unemployment but are still responsible for business upkeep.
Fortunately, self employed workers with no employees are still eligible for PPP loans. You are eligible to receive these self employed loans if you follow the exact steps set by the federal government. The process is not an easy process to complete and you will likely need help from your local financial institution. They can help you complete the process and file the paperwork on your behalf.
What Do You Need?
Before going to see your financial institution you will need to gather all of your finances for the last year. This will include your Form 1040, Schedule C that you likely filed last year at tax season. You will also need to have a 1099-MISC form, all your income and expense reports for 2019 and your ID verification. These documents will be necessary when you visit your SBA lender to request help.
How Do I Know If I Am Eligible?
The federal government created strict guidelines that can help those who are self employed with no employees to determine if they are eligible for self employed loans. The guidelines require that those who are seeking a loan were in operation on February 15, 2020, and filed a Form 1040 Schedule C in 2019 with the federal government at tax time. They also require that those seeking a loan are individuals with self employment income that resided in the United States. If you meet these criteria it is best that you seek help from a tax professional or your financial institution to complete the process.
Filling Out A Loan If You Have No Employees
If you have no employees and are self employed you must follow the exact directions when filling your PPP loan application. Your loan application is different than others because as a self employed worker with no employees you will not need to take into considering payroll, health insurance premiums or contributions to IRA and retirement accounts.
To determine how much money you can receive you need to use your 2019 1040 form. On line 31 of this form, you are going to take the number here and write it down. If it is more than 100,000 dollars you need to make it 100,000. You then need to calculate our average monthly amount and divide the number you wrote down by 12. This will give you your average monthly amount. You can then multiply this number by 2.5. This is the maximum amount of a loan that you will qualify for. If you are unsure of how to get this number you need to bring your financial documents to a professional who can help you understand the calculations and help you fill out the application.
Why Do I Need A PPP Loan?
The PPP Loan is also known as the Paycheck Protection Program. This loan is ideal for all small business owners, even those who are self employed. As a self employed worker, you are likely having financial troubles due to the inability to function when the government says you cannot open your doors. Even though you are unable to work you are still required to pay for a variety of different business expenses. You still have a mortgage and utilities that you need to pay for. If you do not have any income coming in this can be difficult for you to afford. The PPP loan is here to help you stay in business when the crisis is over and things go back to normal.
Details of the PPP Loan
This loan allows you to receive up to 2.5 times your average monthly income. After you receive your loan you must apply for loan forgiveness separately. The interest rate on these loans is 1 percent and is for 2 years. It does not require any collateral or guarantees. You can spend your loan on the mortgage, utilities, and other business-related expenses.
If you are self employed with no employees the current pandemic has likely caused you to face an unpredictable reality. The uncertainty of this situation has left many people overwhelmed. If you are feeling overwhelmed by the current situation that you are in you should seek help from a financial consultant who can help you understand the PPP loans for self employed workers. This loan is in place to help you make the most of the situation and keep your business in operation. There are many benefits to being self employed but the financial stresses can cause panic and stress for all of us.