When we go to work every day, we don't expect to be involved in some sort of accident. We often have confidence in our own abilities and common sense, as well as the workplace safety measures put in place by our employers to keep us safe in the workplace.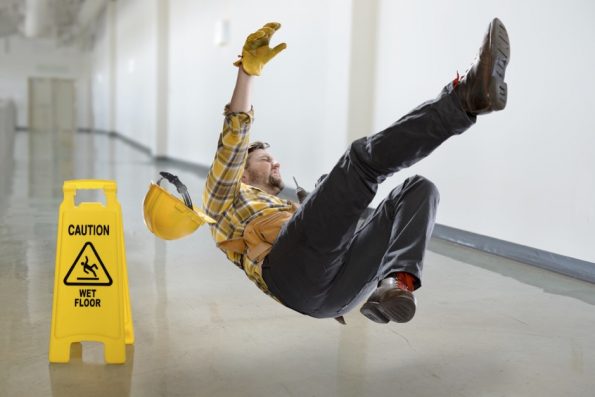 However, just because we think we're safe at work, doesn't mean that we shouldn't be vigilant. Worryingly, thousands of workplace accidents occur every single year, which leaves many employers struggling with health and safety issues and the loss of workers.  Employees are left struggling with a workers' compensation case, injuries and a huge loss of income. Speak to a workers compensation lawyer Savannah GA as soon as possible for more information.
They say that prevention is better than cure, and when it comes to injuries and accidents at work, that statement certainly rings true. Here we'll look at some effective ways to look after yourself in the workplace.
Always be aware of your surroundings
You may have worked at your current job for years and you feel pretty confident about the layout and how things work. However, that doesn't mean you shouldn't be taking note of what's happening around you. You wouldn't ever cross a road without looking both ways just because you've crossed it before. Well, the same logic applies for workplace safety. Be mindful of what other employees are doing and keep an eye on anything that doesn't seem safe. Always be cautious when using equipment or moving around in areas with machinery or dangerous tools.
Don't do your job stressed
We all lead busy lives and sometimes we don't get enough sleep, eat well or drink enough water. We have problems at home and we're worried about work and other things we don't feel in control of. This is usually why so many of us are stressed daily. If you're stressed at work then you're more likely to make a mistake and put yourself or your colleagues at risk. If you didn't get enough sleep last night you might be too tired to put away those tools properly, which means someone else could trip over them!
Reach out to your manager/supervisor
Is one of the workplace safety guards on a machine broken? Are the visors you've been provided with not fit for purpose? Is there are spillage in the break room and someone could slip? If you see a potential hazard and you know others could be at risk, reach out to your manager or supervisor. It's their job to ensure these issues are dealt with quickly and help to create a safe working environment for everyone.
Final thoughts…use the equipment provided
If you've been trained to wear gloves when handling certain chemicals, wear them. Just because you've done a job thousands of times before and you've never been injured doesn't mean you should start taking risks now. To keep yourself and your colleagues safe at work, always use the workplace safety equipment that has been provided by your boss.