Due to COVID-19 pandemic, many companies found themselves on thin ice. Due to lockdowns, layoffs and other measures forced by the virus, some manufacturers had to pronounce bankruptcy and completely stop their business actions. This pandemic might be slowly dying down, but the future probably carries other issues we can't yet predict.  With all that in mind, we can see how important it is to reduce costs to stay afloat. Here are a few cost-saving rules all manufacturers need to follow today:
Adopt lean manufacturing
One of the main benefits of this measure is that it can boost efficiency while reducing invested resources.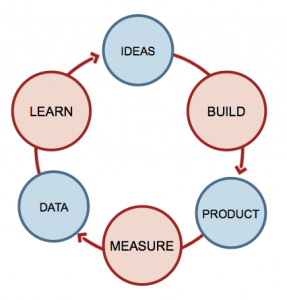 This might sound too good to be true, but there is significant proof that it works. Most of the principles involved here focus on better utilization of resources you have at hand: better focus on automation and reduction of human staff, lower production volumes due to fewer resources, reduction of unnecessary technology and tools, reduction of idle work with shorter shifts and better education, downsizing to more suitable facilities, etc.
Focus on ROI
Bigger manufacturers usually have a wide array of products available on the market which keeps them present across different niches. However, when the times are tough, it's better to focus on products that have the greatest return on investment. While high ROI products gain priority, other products need to be represented according to their market demand or temporarily left behind. Outsourcing departments that are not generating money is also a good idea, and a one more affordable than having to pay to run these departments in-house.
Invest in efficient technology
This might sound paradoxical in your cost-saving rules review, but in order to save some money in the long run, you might need to make some upfront investments. Instead of completely innovating your manufacturing processes, you can put focus on equipment that directly affects the efficiency of your facility. For instance, many oil and gas industry players make sure to switch to new oilfield equipment to achieve higher productivity. These efficient drilling tools, bridge plugs and other assets can boost operational flexibility, optimize completion programs and lower total operating costs. Other manufacturing industries can also benefit from efficient technology investments.
Reduce energy consumption
Since the manufacturing industry consumes a lot of energy and water, it means this is the area with ample space to make big savings. Simple changes like switching to LEDs and providing your facility with natural light can make significant savings. Other changes like investing in Energy Star appliances and gear, updating your HVAC system and scheduling machinery use can have a positive impact on your company's budget.
Examine labor
Unfortunately, layoffs have been one of the biggest consequences of the COVID-19 pandemic, but some of these jobs could have been saved if we used better labor optimization. To examine your labor needs, make a detailed review of your labor costs and identify places with the highest expenses. Now you can consider the following steps: creating shifts to improve productivity, provide better training, transform some full-time positions into part-time ones, shorten shifts to boost efficiency, etc. Another cost-saving strategy is to invest in a contingent workforce and outsource certain positions.
Invest in standardization and quality control
Both standardization and quality control lead to Good Manufacturing Practices or GMP. The core aim of these reforms is to speed up your production, make it more streamlined and efficient. These processes achieve higher efficiency and allow you to better utilize your resources, but investing in them has other benefits too, especially when it comes to branding. By practicing GMP, your brand can enter the sustainable and eco-friendly family of brands. And since the environmental issues are rightfully becoming more and more relevant, your business might become eligible for governmental rebates and other benefits that encourage green policies, sometimes an added benefit of following these cost-saving rules.
Examine shipping costs
In many cases, shipping activities might not be under your jurisdiction since they are often run by third-party companies, there are still ways you can save money in this area. For instance, one smart way to save considerably is to team up with other companies so you can share logistics and transportation costs, and ensure your shipments are always utilized to the fullest. There is also a chance for your company to offer products and services as compensation for shipping costs, thus reaching a more favorable agreement for you. Options for cross-promotion and shared marketing paths always exist as well, especially if the two companies operate in similar circles.
These cost-saving rules and suggestions are just the tip of the iceberg, but they will provide you with some core ideas and point you in the right direction for the upcoming period. This year and the one behind us were tough for many manufacturers, and if we listen to researchers, things won't stabilize any time soon. So in situations like this one, the best thing to do is make better expense choices and put time and effort into implementing various money-saving rules. With this general framework in mind, your manufacturing business can stay afloat and hope to thrive in the future.