Launching a business can be a painful process, especially when it comes to eCommerce. Whether it's struggling to select a niche, design a store, add products, or run ads, the entire experience can feel overwhelming. 8 figure eCommerce entrepreneur Kevin Zhang set out to change that with the recent launch of his course eCommerce Millionaire Mastery which aims to provide a comprehensive eCommerce education to students at all levels of starting ability and experience.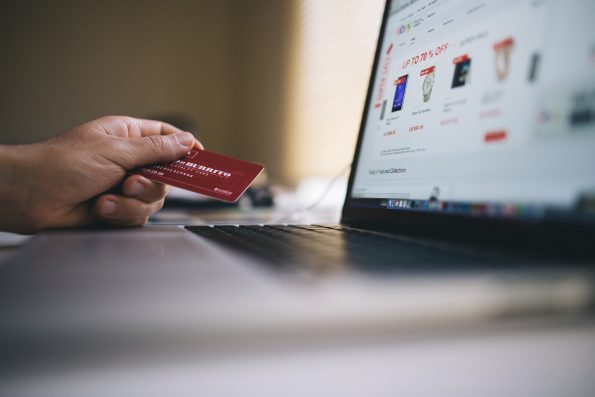 Let's break down how Kevin's groundbreaking course is structured to fast-track students to online success.
Dropshipping
The main eCommerce business model that the course focuses on is dropshipping. Dropshipping is a business model where a business owner sets up his own website, but–instead of stocking inventory–chooses to ship ordered products directly from a supplier's warehouse to the customer. Suppliers are normally located overseas and have the capacity to economically ship single orders.
Business Education
Aside from developing a thorough understanding of the dropshipping model, Zhang's course provides an overview of basic business fundamentals every eCommerce entrepreneur should know. Key concepts such as gross margin, cost per purchase, and cost of goods sold (cogs) are covered both conceptually and with real-world examples to ensure maximum retention. This robust training makes Zhang's course suitable even for individuals with little business experience.
Operating a Dropshipping Site
Once a firm foundation is established, the course transitions into a step-by-step tutorial on how to build a "Branded Niche" dropshipping store. This is Kevin's signature store structure that leverages the power of a strong brand to drive sustainable sales–even in competitive marketplaces with multiple sellers providing the same product. Other strategies students may have encountered such as the "general store" or "single product" model simply don't match the long-term revenue potential of Kevin's Branded Niche approach. Shopify is the platform of choice when creating these stores and Zhang is an expert at explaining every relevant feature while omitting coverage of non-essential functions. The end result is an eminently practical approach to site creation that allows even complete beginners to quickly gain proficiency.
Advertising
While there are many ways to drive traffic to a website (SEO and influencer marketing come to mind) Kevin opts to focus on the traffic source he knows best: Facebook ads. Having spent over 8 million dollars in Facebook advertising, Kevin has mastered the platform and provides detailed instruction suitable for both beginners and experts. Whether it's his legendary "Spiderweb Scale" or his ever successful "Fools Gold Technique," Kevin's inventive strategies have transformed the ad accounts (and bank accounts) of countless students aspiring to be an eCommerce entrepreneur.
One thing differentiating Kevin's approach to ad strategy instruction is that he presents straightforward guidelines for increasing spend and cutting ads–something many "gurus" neglect. This actionable instruction allows cash-strapped students to make the most out of their limited ad budgets.
Finally, no ad instruction would be complete without a discussion of how to produce winning visual ad copy. Kevin again over delivers and includes tutorial after tutorial in how to use photoshop to create stunning ads. For students who lack a background in graphics design these modules are incredibly valuable.
Web Design
A functional, attractive website is table stakes in today's digital economy and Kevin Zhang makes sure every student gets a seat. He empowers anyone to generate a beautiful Shopify website that will provide an effortless shopping experience and convert customers by the cartload. The course dedicates over 45 lessons exclusively to web design, so students can be confident that nothing has been overlooked.
Whether it's downloading an app to allow customers to review products or updating a privacy policy page, Kevin has a tutorial for it. His students consistently churn out websites that have a premium feel and are positioned for long term success. These websites are so stunning that Kevin's students have even sold them as standalone products on Upwork for thousands of dollars–more than covering the cost of the course.
Saving Time Through Setting a Strategy
Detailed instruction is useless without an overarching strategy in which to contextualize the material. Thankfully, eCommerce Millionaire Mastery teaches students the exact process for building, marketing, and safeguarding their stores. The student always understands the next step in his or her trajectory and helpful modules such as "Keeping Your Business Alive and Out of Trouble" offer vital legal compliance lessons to ensure progress doesn't stall.
Students who neglect the high-level strategy component of the course will never reach true dropshipping mastery of a successful eCommerce entrepreneur.
Automating Your Website
After establishing a successful, profitable website the final step in Kevin Zhang's program is automation. Zhang envisions a future where students only spend 1-2 hours a day on their sites in order to set ads and ensure processes are being followed. This radical approach to business management affords entrepreneurs the time to connect with family and friends and focus on health and wellness–prospects most business owners would find attractive. The core of Kevin's automation strategy involves outsourcing tedious roles to independent contractors on the platform Upwork.com. Kevin covers how to hire, fire, and manage a remote team and even dives into handling specific functions such as "spreadsheet based fulfillment."
Saving Time and Money
Ultimately, eCommerce Millionaire Mastery is the most comprehensive course on the web for eCommerce dropshipping with Facebook ads. Between the detailed instruction and innovative methods Kevin has created something truly special. We have no doubt that his course presents the fastest path towards creating a sustainable, eCommerce future and we are excited to witness the next generation of eCommerce entrepreneur take flight under Kevin's watch.