Playing in a saturated market can be frightening as it seems that everyone is jostling for the same dwindling number of available customers. That's one way of looking at it. The other is that at least there's proof of demand. So many players and increasing growth mean that the concept still has great legs. With so many people investing in eCommerce, it's easy to wonder whether you'll get lost in the shuffle of it all. You may need some eCommerce marketing tips to help you stand out in this saturated market.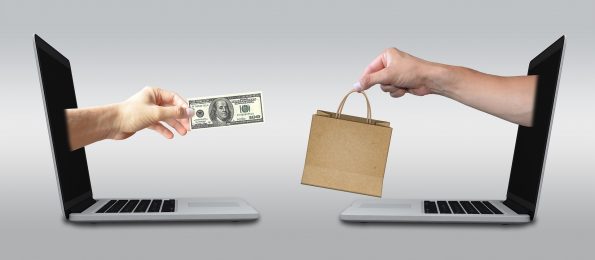 Investopedia defines market saturation as "a situation that arises when the volume of a product or service in a marketplace has been maximized. At the point of saturation, a company can only achieve further growth through new product improvements, by taking existing market share from competitors, or through a rise in overall consumer demand."
Because eCommerce is a thriving and saturated industry, success in the field means that the experience you offer to the customers can be as important as the product you're selling. In fact, unless you have a unique product, then what people are buying into is your packaging.
A great website, distinguishable strong brand, shipping and delivery options, payment options – all these things that are scaffolding for your product are essential for attracting and retaining customers.
Website Speed – Consider shifting to Progressive Web Apps (PWA's)
According to Google, site speed is one factor that affects how high you rank. While it is unclear how much Google uses speed as a metric, what is clear is how users treat a slow-loading website.
Research by Google states that 53% of mobile website visitors abandon a page if it does not load within 3 seconds. Now, given that the average webpage takes over 10 seconds to load, this shows a disconnect between users' expectations and real-world capabilities.
However, it does show how incredibly flaky users can be. Of more relevance is another research by Google that indicates fast websites lead to higher conversion rates and lower bounce rates. These are vital indicators for any eCommerce site. The study shows that even an improvement of one second in site loading times can boost mobile conversions by up to 27%.
For faster loading times, you'll want to take advantage of front-end frameworks that help convert eCommerce sites to Progressive web apps (PWAs) while also taking advantage of headless eCommerce. Not every front-end framework meshes well with headless eCommerce. Vue Storefront is one such example of eCommerce storefront solution built with a PWA headless approach and a modern JS stack.
It is lightning fast and integrates with Shopify, Shopware, Magento, and many others. The Spotify development team has a helpful tutorial on using Vue.js to prototype web apps. Migration to a PWA will give users fast load times regardless of network connectivity (even 2G). Starbucks, Uber, Tinder, and many more use PWAs, which are leaner and quicker, leading to significant mobile conversion figures with less site abandonment rates.
Analytics – Learn more about your customers
An example is using analytics to learn more about where your customers are coming from. This helps you focus on paying customers. With limited resources, you'll want to invest cash in the right marketing paths, and understanding who your customer is will help you serve them better. This is also about finding your niche and understanding the type of customer you appeal to.
The free Google Analytics is an excellent place to start, though other tools offer additional features such as A/B testing, which we'll mention in a bit. Analytics also helps you visualize audiences that mirror your existing customers.
Facebook's Custom audiences feature is a great way to target a particular customer profile. It allows you to filter your audience so only those you believe are receptive may receive your message. You can also upload user profile data to Facebook to locate similar audiences. Facebook then cross-references with its database to create a lookalike audience that shares similar characteristics to the profile you specified.
Experiment till you get it right
One effective way to do this is through A/B testing. A/B testing essentially takes the guesswork out of deciding what webpage variable works better than the other. For example, if you have two landing pages, how do you know which is better?
The way to know for sure is to present half the users with one landing page, and the other gets to see a different landing page. Whichever drives engagement and conversion levels better is the one you use.
However, be careful with complete redesigns. If you completely redesign a page, then it will be hard to know what is working/not working vs. if you just changed one variable.
Conclusion
These eCommerce marketing tips demonstrate that the best way to stand out is to keep aware of the trends. Continuously innovate and learn new things as well as apply them. Stagnancy will allow other more agile marketers to leapfrog you. The more skilled and dynamic you are at selling, the less likely you will feel overwhelmed by a saturated market.