Tailored Pay, an online payment platform providing cross-device payment options to ecommerce businesses, has updated its website with innovative features, allowing online companies to receive online payments smoothly. Besides modernizing the payment receipt process for eCommerce companies, TailoredPay makes the information available on its website easy to understand. It is more accessible and user-friendly for both expert and novice online merchants.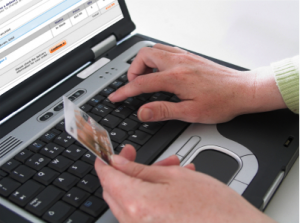 As a payment integration solutions platform, TailoredPay provides services to companies in different categories, including but not limited to: 
Tourism
Health and beauty
Online dating
Web design/development
All of the above-mentioned industries demand seamless integration of payment.
TailoredPay has discovered a gap in the industry due to online sellers'/merchants' elaborate compliance with procedures and high-cost integrations concerning business payments solutions. And in order for merchants to have more control over their customers' payment experiences, the company continues to work on its goal of creating a payment system that is not just easy to set up but easy to use as well.
TailoredPay: A Brief Overview
Tailored Pay runs TailoredPay.com, a digital payment platform that allows online sellers, retailers, and merchants to accept credit and debit cards across different devices. In addition, this this online payment platform makes it possible for merchants to take one-time and recurring payments on both PC and mobile devices. 
TailoredPay is an industry newbie, being in the online payment industry for more than four years. The company takes pride in its team of experienced Fintech and Information Technology (IT) experts. These are the people working to create a world-class, and highly innovative service to TailoredPay's customers all over the globe.
By streamlining the payment process, the company hopes to make the payment system easier and more user-friendly for online merchants. Being aware of the common issues online shops face—such as payment delays and poor conversion rates, they have come up with this online payment platform that minimizes the chance of cart abandonment and guarantees continuous flow of revenue and better profit margins. 
The company processes new merchant applications within 24 hours, and they also protect merchant's data with their advanced security and encryption standards. 
Online merchants that are interested in learning more about TailoredPay should visit their website to check the different payment processing services they offer. 
What is a High-Risk Merchant?
The payments industry labels some types of merchants as "high-risk" because they are more at risk of getting chargebacks or fraud or tend to endanger the reputation of those processing their transactions. High-risk merchants require special attention from payment providers. Factors such as sales model, transaction volume, order fulfillment times, and industry can be indicators of whether a business is "high-risk" or not.
If a business is labeled as high-risk, it might be quite expensive or even impossible for it to acquire payment with conventional financial institutions. 
This is where Tailored Pay can be useful: as a high-risk payment online payment processing platform, it has established connections with banks and industry experts that allow them to provide processing services to high risk businesses.
Applying for a High-Risk Merchant Account Using TailoredPay
Merchant account application is quite an easy and simple process which shouldn't take over 20 minutes. 
Just follow these three simple steps:
Complete the online application as quickly as you can
Use DocuSign to sign the merchant processing agreement
Wait for 48-72 hours for the underwriter's approval

 
Documents Needed for A High-Risk Merchant Account
TailoredPay makes it easy to open a high-risk merchant account. If you're applying for a high-risk merchant account in the US, you'll have to submit the following documents:
Driver's license, passport, or any government-issued identification
Letter from the bank or voided check
Three months' worth of credit card processing invoice either from your current or prior supplier
Three months' worth of bank statements for the business
Three months of recent personal bank statements are necessary for new companies
Articles of Incorporation/Articles of Organization
Approval Time When Applying for a High-Risk Merchant Account
With TailoredPay as your high-risk merchant service payment provider, the usual time required to approve a merchant account in the US is around two to three business days. The underwriter might ask for additional information if the situation demands. This can delay the approval process for new accounts, but only by two days at most, if the information is provided immediately.
Advantages of Using TailoredPay Payment Processing System
TailoredPay can provide you with a comprehensive assistance in organizing the payments process, thus helping your company to grow and thrive.
You'll be confident using TailoredPay because you know you're using a reliable and respectable processing provider. 
TailoredPay is a high-risk merchant account payment processing provider that only seeks to provide the best services to its clients. They offer a wide range of virtual and online payment gateways compatible with high-risk businesses of all types. 
Payments Related to High-Risk Merchant Accounts
High-risk merchant accounts incur much higher fees compared to low-risk merchant accounts. But if you know what to look for you may be able to negotiate lower or perhaps reasonable prices that let you keep a higher share of your revenues. In addition, if the provider prefers fewer reserves, it means your business will have increased cash flow.
Who Qualifies for TailoredPay?
Eligible candidates for Tailored Pay are as follows:
People experiencing difficulties with their credit
Companies with low credit score
Businesses that provide free trials
Businesses that provide free trials that are converted to paid memberships
Individuals subject to recurring billing
Industries with high-rate chargebacks and fraud
Subscriptions and other types of recurring invoicing
Finding a Reliable Merchant Services Provider
It's easy to find a simple credit card processing software and equipment. But getting an integrated payment processing system with modern features can be a bit challenging. Fortunately, TailoredPay can help you in this department. 
TailoredPay helps make online transactions to be quick and efficient. They make it possible for processing time to be shorter, thus allowing businesses to expand more. The age of physical payment methods remains alive and well, and so many places in the world still relies on cash payments. Not everyone has the privilege of experiencing online transactions. But we're slowly getting there. 
There are benefits to both online and offline payment transactions. To grow and thrive in this digital age, businesses must rely on facts, play it safe and grab every opportunity they can. The same can be said for high-risk and low-risk merchant services. There are advantages to both, but there must be enough studies done before taking the risk. TailoredPay can help make things much easier and safer.