If you are looking for funding options for a new business idea, you may find that this is not easy if your personal credit rating is poor. Even if you have some money to get the business off the ground, it is likely that there will be other expenses that you need additional funding for. There are ways that you can find funding for your business but it is likely to take a bit of effort on your part.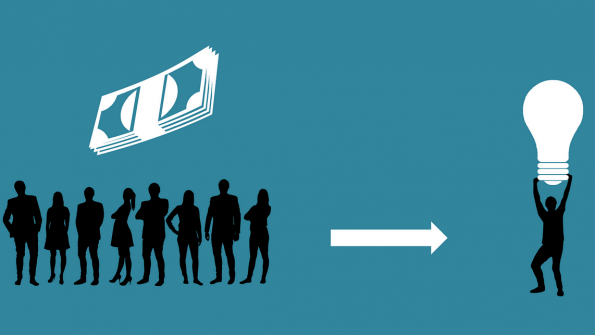 Some of the funding options that are available to you are discussed in more detail below.
Apply To A Social Lending Company
Social lending has really taken off in the last few years and this could be a good way to get the finance that you need. When you borrow from this type of lender, it is individuals that provide the money rather than a company. These individuals are more likely to make their decisions based on the potential that they see in your business, rather than your personal circumstances.
Borrow/Lease Equipment Rather Than Purchasing
If you can't raise the money to buy equipment, then you may be able to rent it instead. Some companies may give you the option to rent the equipment initially and then buy it outright when funds are available. When your business becomes more established you may find that you have more money available to make larger purchases more easily.
Apply For Government Funding
Some businesses may qualify for government funding and this is something that may be worth exploring. This may be the case in areas of high unemployment if you can prove that jobs will be created. The grant may be in the form of a one-off lump-sum or a series of regular payments but this should be made clear when you first make the application.
Apply To Lenders That Will Focus On Your Business Receivables
Some lenders will make decisions that are based on how your business is performing, rather than your personal credit score. If you can prove that you will receive revenue from the business in the coming months, the lender may be able to loan you some money based on this.
Try To Improve Your Credit Rating
If you can improve your credit rating, then this may make things easier in the long run. It will open up more financial opportunities for your business and for you personally. Credit cards can be used to help rebuild your credit and this helpful guide has more details about how you can do this and what credit cards you should be looking at. When you are accepted for a card you should make sure that you stay within your limit and make all repayments on time.
You will come across a lot of lenders that make their decisions based on credit scores, but this will not apply to all of them. You may also want to think about looking at some of the funding options that have been discussed above. If you are passionate about starting your own business and have a real determination to succeed, then getting funding is a hurdle that you will be able to overcome.