The beauty industry is growing, as people are more informed about the positive benefits of skincare and cosmetics. The rising global demand has brought about the need for beauty ecommerce digital transformations across the board. Old beauty ecommerce tactics no longer work as well as they used to, and there are upgrades every online shop needs to do.
You'll find that your sales are declining, instead of increasing, over time. If you feel like your online shop is in a slump, you might be overdue for a digital makeover. Take your website to the new decade by updating and upgrading your methods.
Here are the steps that you can take to create a digital transformation for your beauty ecommerce:
1. Create a Plan
First, come up with a strategy for your digital transformation. A plan is a mapped-out course that will guide you with all of your future decisions. You can start with your short-term and long-term digital goals, which can help you outline the things you need.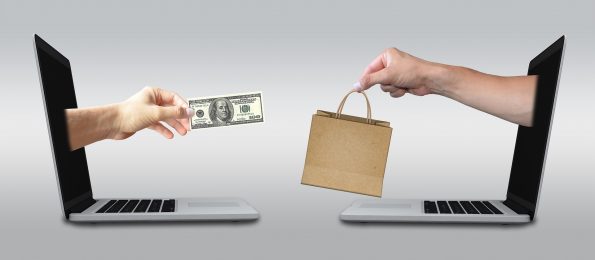 In creating a plan with objectives, you have to make sure that your goals are:
Specific to digital transformation so that you can laser-focus on the things you need to do
Measurable in terms of conversions and data
Attainable and realistic with your current capital and setup
Relevant to the beauty industry
Time-bound goals sectioned into quarters (3 months)
Improve your current systems, diversify the platforms you use to sell, be open-minded about selling your products outside of your website, and make sure that you can automate your processes so you can sell 24/7 without worry. Having a new supplier like Asian Beauty Wholesale will help increase and expand your selections and offers.
2. Diversify Your Retail Channels
After creating your plan, move on to creating a variety of where you sell your products. Even with a fully-functioning ecommerce site, it pays to expand your reach to wider audiences and markets on other platforms like social media. One way to improve your digital presence is creating social media pages, where you can announce your new products and the latest releases.
You can create Facebook or Instagram pages that will publish ads to particular viewers and followers. Having these kinds of profiles can help your beauty ecommerce site get more conversion and sales. You can even reach out to relevant influencers and celebrities to help promote your products.
3. Embrace Digital Tools and Automation
Digital transformation is equivalent to scaling your beauty ecommerce website, so you have to take advantage of digital tools instead of doing things manually. The devices will level up the speed and efficiency of your shop without compromising the quality.
If you have a limited budget on your upgrades, then you can automate one process and do the others yourself. The critical thing about scaling is that you can deliver more products without compromising quality and speed.
4. Secure Digital Payment
Having a secure digital payment method is one of the best ways to make sure that customers keep coming back to your site. Some ecommerce websites fail at refining their payment channels and end up losing customers because of it.
Since your beauty ecommerce website operates purely in the digital plane, you need to make sure that there are no problems, especially with payment. If you want a sure way of gaining money this 2020, you need to invest in security.
5. Test Run Your Updates
Before you start selling to customers, you need to test your upgrades. Make sure that every nook and cranny of your website is fully-functional. It would help if you also prioritized the optimization of the various social media channels. Bugs are unavoidable, so you must spot them before they interfere with any of your potential sales.
Don't skip this part, especially if you're using unfamiliar platforms. Try all kinds of transactions yourself so that you know if the upgrades are fixes or if they introduce all sorts of new problems.
Final Thoughts
Digital transformation is a healthy way to keep up with the times. In 2020, you should improve your online presence and take advantage of the many online tools available for websites. This way, your beauty ecommerce site can remain competitive and profitable even without too much effort from your end. If you've been contemplating changing your site, there's no better time than right now.