Professional asphalt contractors require both on-job skills and the perfect tools for repairing your asphalt driveway. Today we are going to discuss in brief these tools which are required while installing the asphalt pavements and carrying out routine maintenance.  As most contractors are entrepreneurs, these tips will help you with the launch of your asphalt repair business.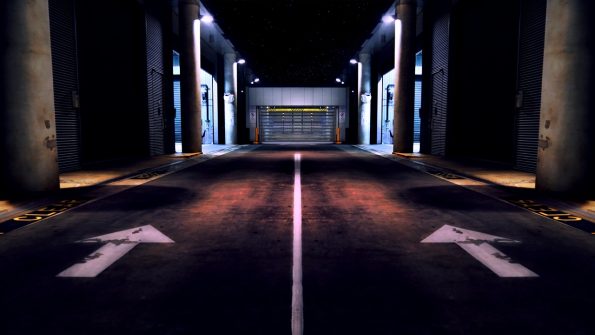 The asphalt industry has witnessed various improvements to date. However, the handheld asphalt shovel continues to be one of the simplest tools. This is why it is commonly used in an array of projects and job sites given a variety of configurations. You can distribute asphalt aggregates and dirt evenly using the square-nosed shovels in areas where large machinery cannot operate. Round-nose shovels support manual digging of areas that cannot be catered to by complex machinery.
An asphalt driveway needs to be kept clean at all times. This is especially true throughout the curing process as otherwise; the new asphalt aggregate will fail to properly bond with the existing mix. Sweepers can dispose of debris on the freshly applied or installed asphalt. When left unattended, it can prevent the asphalt from drying properly and harming the quality of your asphalt repair business service. Debris left behind can cause damage to the structural integrity of your asphalt driveway.
Squeegees and brushes are usually used to clean up job sites. You can also use them to apply an even layer of seal coat or remove stains from your asphalt driveway. The rough-edged ones are used to scrape off cracked and damages pieces of asphalt while conducting repair in damaged regions.
Marking & Measuring Tools
Proper scientific principles are followed in both installation and repair of asphalt which adds to the durability of parking lots and roadways. Herein lies the importance of using proper marking and measuring tools so that the work performed is of top-notch quality. Common constituents of an asphalt contractor's tool collection are chalk box dust, chalk boxes, quick bid measuring wheels, and line striping tape measures. All of these join hands together to help contractors take proper measurements so that the final work surpasses quality standards.
Construction crews can commonly be seen using this asphalt repair tool which is a square-shaped metal apparatus having an attached pole. It is used for helping ground asphalt and similar paving materials bond with the existing pavement. Structural durability of asphalt driveways is ensured by patching up cracks, repairing potholes, and filling in gaps.
Also known as road or motor graders, these machines come with a giant shovel attached to the front for flattening the ground. This tool is availed before the placement of additional asphalt aggregate on the top.
Pavement blowers can blow away dust, debris, and sand from the job site. This is used before starting with a project. The blowers are available in different shapes and sizes. You can choose the one which is in sync with your specific requirements. Walk-behind or backpack blowers are perfect for smaller jobs whereas the bigger ones are used for asphalt repair in commercial properties like racetracks, airport runways, and mall parking lots.
Before patching up cracks they need to be properly cleaned. Doing this helps prevent the accumulation of water and harmful debris underneath the surface. Crevice cleaners can extract garbage, liquid, and undergrowth inside the asphalt cracks. These compact devices resemble lawnmowers and are extremely easy to use.
This asphalt crack repair machine pours in the fresh mix into the cracks for successfully filling in the fissures. They are mostly used in large repair jobs and need to be handled with care for preventing asphalt overflow. The asphalt needs to be distributed evenly over the damaged area.
Final Words
Asphalt needs to be adequately cared for so that it can last long even in the face of harsh environmental weathering and usage. This makes it mandatory to carry out repairs on a routine basis before the problem takes a bigger stature. Having the correct tools for your asphalt repair business will set you up for success in offering maintenance services.