Deep cleaning your business office probably isn't something you want to do….  but it's something you should do. Luckily, if done correctly, you won't need to do a business office deep clean too often – once or twice a year should be fine.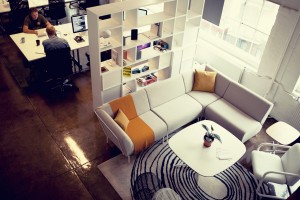 Keeping your business office clean isn't just vital for aesthetic reasons (no one wants to work or do business in an unclean environment), but it's also necessary for hygiene reasons.
However, tackling this task can feel quite overwhelming, which is why we've put together a list of things you can do when deep cleaning your business office.
Get the air ducts cleaned
The entire point of a deep clean is to clean the things we often skip on a monthly or weekly basis. And since no one cleans their air ducts this often, it's a good idea to include it on your deep cleaning list.
You should keep in mind that it's important for this to be done correctly. Ideally, you should hire professionals to clean your air ducts for you, since they will be able to do the job the best. Have a look at businesses that offer certified HVAC and air duct cleaning to see how they can help you.
Clean the carpets
If your business office doesn't have carpets, consider yourself one of the lucky ones. Most businesses have at least a few carpeted areas. And while these may get vacuumed quite regularly, you'd be surprised at how much dirt they gather.
A deep cleaning of your office carpets will have everything looking and feeling better and cleaner. Keep in mind that your carpets may take some time to dry, so you may want to have your employees work from home for a while. For some tips on managing remote workers, click here.
Sanitize it
Every business office deep clean should include an intense sanitization of your office, but it's even more important now. While the pandemic may have calmed down a bit, Covid-19 is still a big problem, so you need to take extra steps to make sure your business offices are safe for you, your employees, and your customers.
Navigating your business during Covid may be hard, but at least you know that you're on the right track if the office is sterilized. Even if we weren't in the midst of a pandemic, regularly sterilizing your office is important for health and hygiene purposes.
Clean your windows
The odds are that some windows in your office get cleaned regularly, and others don't. More specifically, windows that are high up or hard to access tend to be forgotten during the weekly and monthly cleaning.
During a business office deep clean, you should be sure to wash every window in your office or have someone do it for you. This can make everything look a bit better. Plus, dirty windows are often covered in dust, which could lead to people having allergy problems when they are in your offices. If you will be cleaning the windows yourself, be sure to follow these tips.