If you have an eye for detail and are great at organizing large events, starting a wedding planning business could be a great startup idea. At the very least, you'll have plenty of potential clients. After all, 2.3 million couples get married every year in the U.S.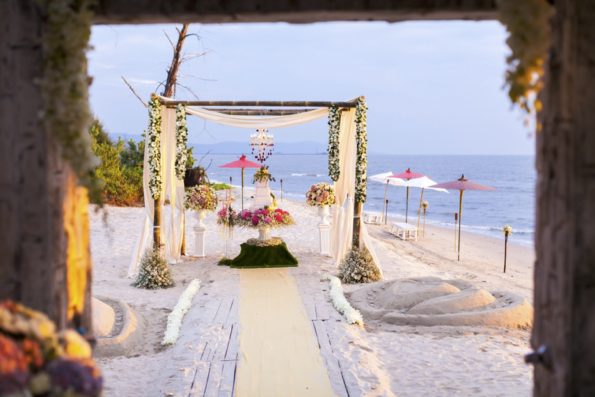 Although the wedding industry can be extremely profitable, it can be difficult to get into as a startup business. This is especially true for those who don't have much experience in the industry. So, what should you do if you've never planned a wedding before, but are interested in showcasing your potential?
Invest in yourself and showcase your eye for detail and design by creating different samples for potential clients to look at. One of the simplest ways that you can showcase your style is to create and design photo wedding invitations. Create several different styles. It's a good idea to have modern, floral, and vintage wedding photo invitation styles available, so you can appeal to as large of a client base as possible. Those looking for a touch of luxury will appreciate styles that incorporate gold foliage.
Most newly engaged couples aren't too sure of what to expect when they hire a wedding planner. Before signing any contract, most people will want to know what they will receive and how much they'll pay. Even if you haven't planned any weddings in the past, you can still create an example timeline. This will give your clients a better idea of what goes into planning and coordinating a wedding. It'll also sway those who are on the fence with hiring a wedding planner, as it may show them just how much work goes into planning a wedding.
Some of the things that you should consider include ceremony and reception timeline templates, a detailed planning process checklist, and rental worksheets.
Weddings are incredibly expensive. In some U.S. states, couples spend as much as 45% of their annual income on their wedding. That's a huge chunk of change! Most people will want to know exactly what their money will be going to, as well as what they'll be getting.
Speak to some vendors and, if possible, partner up with them. Get some numbers and tally them up to show prospective clients what one of your budgets will look like and what they will get for that budget. This is also a good way for you to start the conversation on budget management. If you're able to partner up with some vendors, you might even be able to take this opportunity to show them how prospective clients might be able to save money just by hiring you!
Contrary to belief, you don't need previous experience to start a wedding planning business. If you have an eye for detail and are good at management, you might be a great candidate for starting a wedding planning business. All you have to do is find creative ways to showcase your potential. After that, the next step is to market your business and reach out to potential clients who may be interested in your work.
In addition, there are many business launch resources available, including The Startup Magazine, that will guide you around the legal, marketing, and operational challenges you'll face. As for any startup, a thorough business plan is a good start to demonstrate how you'll apply your skills in your long term wedding planning business vision.