Keeping your servers running in top shape is crucial for any business. In this guide, we'll show you how to create a server maintenance checklist.
So, you're a small business owner handling all of your own IT needs in-house. You have everything running on servers now, but you're not sure what you need to do going forward to keep those servers up and working.  Knowing what to include on a server maintenance checklist is extremely important. Cyberattacks are a constant threat and any time your servers are down is money that is lost.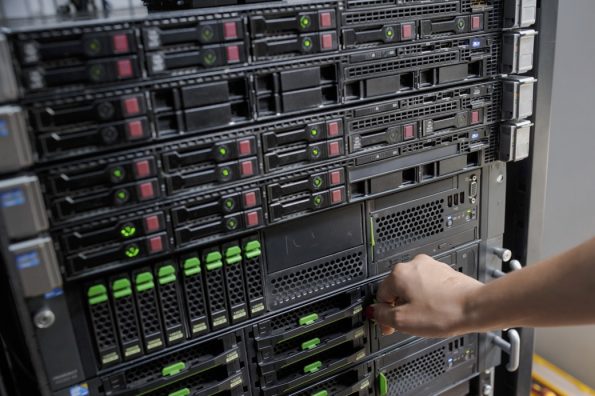 In this article, we'll tell you 9 things you need to have on your server maintenance checklist. We'll also show you how often you should be performing maintenance, as well as offer a few tips and tricks that you can use to ensure you're efficient.
Survey Your Team Members for Information
If you're looking for a place to start with your server maintenance strategy, consider going to the people who know your servers best: your staff. It's a good idea to hold routine team meetings to discuss any issues with your servers, or any questions your team members might have. This will also help you to ensure that your staff is trained properly, as well as help you pinpoint potential problems faster.
Confirm Your Backups Are Working
While it's not fun to think about, it's important that you plan for the absolute worst-case scenario so you can be prepared, should a problem arise. And next to a cyberattack, your servers going down or your data being deleted is without a doubt the worst thing that can happen.  That's why it's so important that you have a strong disaster recovery plan centered around routine backups. And when you're doing these routine server maintenance, you want to make sure your backups are working, as well as delete any old backups that you no longer need to free up space.
Check Your Disk Usage
One of the reasons why you need to delete those old backups is so you can free up your disk usage. Too many files on your usage will make it harder to recover your server should something go wrong. Also, being close to 100% usage leaves you susceptible to going over, sending your servers crashing as a result. Keep checking disk space usage as part of your server maintenance checklist.
Update Your Applications
Small businesses are extremely vulnerable to cyberattacks. And while there are tons of ways to attack a small business, outdated applications are among the most common ways hackers gain access to your servers. Because of this, you need to make sure your applications are updated frequently. Avoiding an update can make your business more susceptible to a cyberattack, which isn't why delaying them isn't wise.
Update Your Control Panel
Most servers have a control panel that needs to be updated every so often in order to function properly.
If you have one, you need to make sure that it's updated and working the way it's supposed to so you can keep your servers up and running at all times.
Delete Old User Accounts
If your business is like most out there, you have a lot of people on your staff coming and going. Sure, some businesses have a higher turnover rate than others, but almost all businesses lose at least a few employees each year. When you're doing server maintenance, be sure to delete those old user accounts that are no longer active. Doing so will free up usage space, as well as help you keep an accurate log of everyone who has access to your servers.
Change Your Passwords
It goes without saying, but changing your passwords on a routine basis can help protect your business from a cyberattack. Having the same passwords for too long is never a good idea, as you're making it easier for hackers to gain access to your servers. A pro tip? Change your passwords every time you do server maintenance. Assuming you're doing routine maintenance each week, that should help make sure your business is better protected from potential harm.
Check Your System's Security Protocols
Again, it's not fun to think about, but every single day new threats to your business are arising. And if you don't keep your security protocols up to date, you're likely to be the victim of one of the latest ways hackers are harming business owners virtually. If you don't know a ton about cybersecurity, we recommend that you invest in a server consulting service. Having the help of a professional will ensure that your business is up to date with the latest threats, giving you peace of mind.
Browse for Hardware Any Errors
As the years go by, your hardware is going to start breaking down. Routine checks will ensure that everything is still working properly, helping you avoid any major issues that could cause server downtime. We touched on this earlier, but not too many people know your servers and your hardware better than your staff. So, if they say something isn't working well anymore, be sure to check it out, as odds are they've found a potential problem for you already.
By creating a server maintenance checklist for your small business, you'll be better protected and have greater peace of mind. So, if you plan on handling server maintenance in-house, be sure to keep these ideas in mind, so you can keep your business running smoothly, avoiding any threats in the process.
Remember, being consistent is the key to staying safe. Also, listening to your team members and training them well is a great way to avoid any major problems.