It seems that power outages aren't always directly related to how developed a nation is. The US is the country with the highest frequency of power blackouts even though it's a major global power. With global warming and withering electricity grids, power outages are increasing in frequency and length. When it comes to businesses, there is a lot to lose when power is constantly fluctuating. Unlike homes, losing power doesn't necessarily mean losing money because it's not necessarily linked to the income process. It's still worth mentioning that in extreme conditions like the lockdowns that almost all nations are currently experiencing, those who work from home can suffer significant monetary losses if the business power outage is severe.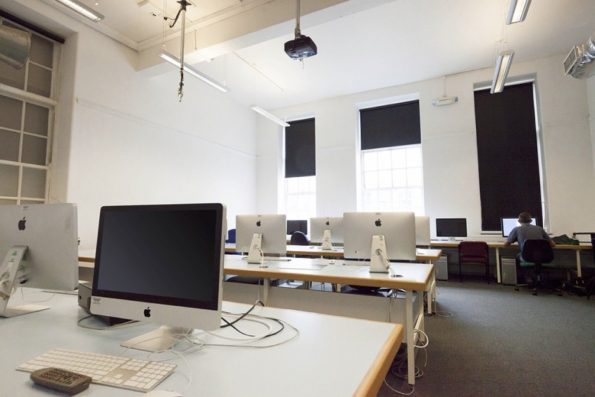 Businesses get an even shorter end of the stick when it comes to the impact of power outages on their premises. Even a 15-minute outage can cause irreparable damage to a business, from profit loss to security problems. Some businesses are affected by outages more than others, making them more vulnerable to any unpredictable fluctuations in the power grid. This is why a lot of businesses are quite aware of the consequences of not being properly prepared to face a power outage. To help you navigate unexpected power outages, here are the top 7 things your company should keep in check during a business power outage.
1.   Calculating the Financial Consequences of Power Loss
Since businesses are quite vulnerable to be affected by power loss, compared to residential homes, it's important to have an outline of the type of losses a company should expect to receive for different kinds of power outages. This is very important in helping you to budget preventative and safety precautions for potential power losses. It's better to err on the side of caution when it comes to managing power-related losses.
2.   Buying a Generator
If the expenses of a power loss are too high, then it's imperative to get a generator that can handle these power outages. The type and size of the generator you get will be dependent on many factors; the budget usually comes first because you'll want to get the most suitable generator for the right amount of money. As mentioned by experts on generators at Ablesales, it's important to choose a generator according to metrics like power rating, running time, continuous power rating, standby power rating, and others. An adequate generator that can handle all the power requirements of your business is your best option if you want it to power your business and keep it operational under most circumstances, preventing it from accumulating losses.
3.   Check for Signs of Internal Outages
While external power outages are common, internal outages are losses that can be easily avoided. If you keep losing power due to problems with the internal electric system, you'll be wasting a lot of your time and money when you leave it unchecked. If your business has to suffer from external outages, then reduce the overall effect by ensuring that internal power outages are minimized as much as possible. If you notice the circuit breakers constantly tripping to avoid overloading the circuit, it probably means that you've got serious electrical issues that should be resolved as soon as possible. Burning smells and unusually high vibrations can also be an indicator of a power failure, and it can be dangerous. So, ensure that you've got all the electrical wires in check through routine maintenance.
Apart from that, if you are thinking to join this career but are reluctant to join the school then we'd like to tell you that there are different online classes offering their services to train you on how to become an electrician. So, yes you can join these courses and learn to become an electrician in the comfort of your home.
4.   Contact HQ
If you manage a branch, you need to be quite proactive in your approach to resolve the problems caused by a business power outage. You will probably need to get in touch with headquarters to allow them to provide you with an alternative plan that can reduce the pressure on your branch. The type of outage can change how headquarters deal with it. Blackouts are the hardest to deal with because the time limit is not publicly available. Brownouts are outages that shouldn't last more than 5 hours and they're usually caused by a problem in the fuse box.
5.   Keep an Electrician Close
Once a business power outage occurs, you may not be in a privileged position where access to electricians is easy. If your business is too far from cities and technicians, you may need to keep an electrician on your team, especially if your business experiences blackouts frequently. Since most businesses are heavily reliant on electricity to do the majority of their work, such as sending emails and keeping the servers running, an electrician should keep a close eye on the circuits and the power system. This is still important even if your business owns a generator because problems may still arise without you noticing easily.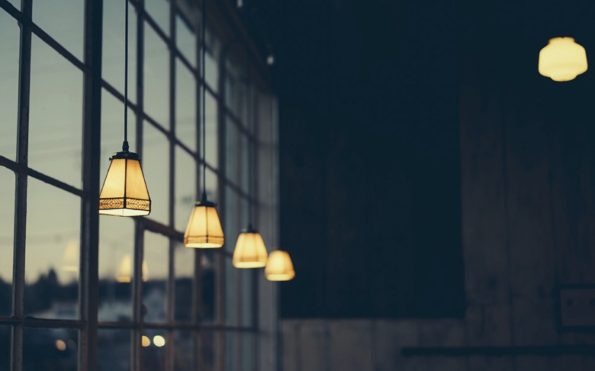 Image Source: Pixabay
6.   Working From Home
The current world conditions aside, giving your employees the ability to work from your home efficiently will allow you to circumvent the many power-related problems. Even though a generator can handle fair durations of outages, it shouldn't be the only tool you depend on. Office-based work can be done from home in most cases, but this will require some preparation to be done smoothly. You'll probably need to make a backup of all the files your employees need on a cloud server, which will make it accessible even when there is a business power outage. Providing your business with the tools it needs to work remotely can help you avoid a lot of expenses and losses caused by various big-scale problems.
7.   Surge Protection
Unfortunately, investing in surge protection isn't very common with small businesses. Even though it's not an expensive investment, a lot of people are either unaware of the dangers of surge or they think that the odds of that happening are slim. In locations where thunderstorms are more common, surges and exceedingly high voltages can get quite problematic. Aside from the cost of repairing fried circuits, there are safety risks associated with surges. Consider investing in a surge protector that will ensure your equipment stays safe and operational when the power suddenly fluctuates.
No matter the type of the company, it's definitely relying on electricity to function properly as a business. Not taking the proper measurements to counter power outages is going to cost you in both near and far futures. The good news is that it's not hard to keep your business protected from outages if you think a few steps ahead.