Being successful on Instagram involves much more than creating an account, posting images, and using hashtags. Every social media network has its nuances, and Instagram is no exception. Before you can successfully use the platform for Instagram marketing, you have to know what Instagram users are looking for and how to create content that gets the views and visibility that you desire. After that you can start boosting your posts with instagram likes, views and other types of engagements with Instagram Ads or companies like SocialShaft.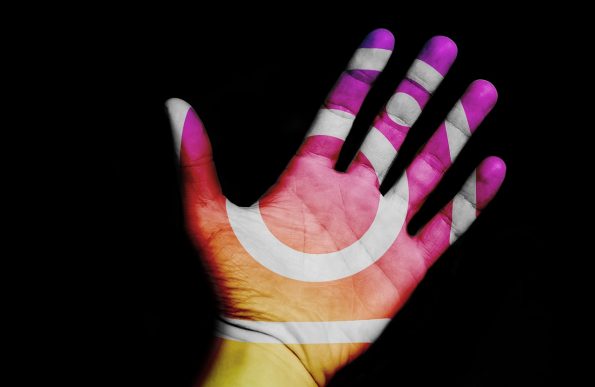 While there are only a few months left in 2019, there's no wrong time to get started on an Instagram marketing campaign. Keep reading to learn the ins and outs of using this social media platform as a way to build your brand and to drum up interest.
Set Goals & Have a Focus
Success always comes with careful planning and by focusing on the details. To avoid wasting your time, effort, and money, you'll need to have a plan of attack in designing your marketing campaign.
First, think about what you want to accomplish with your Instagram marketing campaign. Aside from increasing brand visibility and recognition, figure out what else you want to achieve. Do you want to drive sales? Encourage people to participate in a contest?
Your goals will have a huge impact on the type of content you post, when you post it, and how you tailor it. For example, if you're trying to increase sales, you'll need to have a strategy to reach every type of customer. You'll also need to include calls to action when posting content to encourage followers to either click a link or join your email subscribers.
Get to Know Your Audience
In order to experience an ounce of success on Instagram, you must have an intimate understanding of your target audience. You need to know exactly what they're looking for, what kind of content they prefer, how they interact, and what brands they follow and trust.
Look at your previous posts. Which ones got the most likes, views, and engagement? This is a telltale sign of what kind of content your followers pay attention to. To increase future engagement, it only makes sense to continue to publish this kind of content.
By figuring out what your followers like, you can avoid posting content that doesn't resonate with your followers. Instead, you can identify what's working, rinse, and repeat.
Come Up with a Plan of Attack
Once you know what you're trying to accomplish and who you're trying to reach, the next step is to identify the steps and actions you'll need to take in order to meet these goals.
For example, if you want to increase brand visibility, you could run a contest that allows followers to win a prize or get access to a new product before it's released to the public. To run a contest, you'll need to determine the prize, have a team to manage the contest, figure out any legal details, and dedicate time to reviewing posts and communicating with your followers.
Or, if you want to encourage followers to make a purchase, you will need to create content that highlights your product and then come up with calls to action that convince followers to purchase whatever you're offering.
Consider Using an Influencer
The more eyes you can get on your marketing campaign, the more successful it will be. A great way to promote your brand and your marketing campaign is to work with industry influencers.
What's beneficial about working with influencers is that they often have tens of thousands of followers and fans. This means that your brand, product, and marketing campaign will be introduced to a score of new people.
By partnering with the right influencer, you can save money on not having to buy Instagram followers. But how do you choose the right influencer?
There are many things you'll want to do to narrow down your options, including:
Identify the top influencers in your industry
Get to know them to make sure they're right for your brand
Negotiate whether you'll pay for sponsored content or whether you'll be "paying" with your product
It's also important to ensure that the influencer you choose has a large number of followers that fall within your target audience. If your product is meant for parents or adults, you probably won't get much success by working with an influencer that has a large following of teenagers.
Promote Your IG Content Elsewhere
When building your Instagram marketing campaign, one of the worst things you can do is to only run your campaign on a single channel. Just because you're bolstering your Instagram campaign doesn't mean that it's the only place it should exist!
Cross-posting content on various social networks, along with your business website, and using extra help from freelance platforms like Fiverr, Upwork, or Evil mart, will increase the number of people who see what you post. With more eyes and interest surrounding your marketing campaign, you're much more likely to meet your goals and fulfill your purpose.
By promoting your IG content on other social platforms, you're able to build a following of people who may one day become brand ambassadors.
Conclusion
There's no better time than now to embrace Instagram as your go-to social marketing platform. Keep these tips and tricks in mind so that you can build a successful marketing campaign that will produce results this year!