If you are looking for ways to thank your staff for all their hard work while working at home, a work from home goodie bag is the perfect solution. Employee gifting is a great way to show your appreciation, and thanking your workers has never been more important than it is now. While there are benefits to working at home, many remote employees face a host of challenges such as juggling work and home life, increased burnout, and isolation.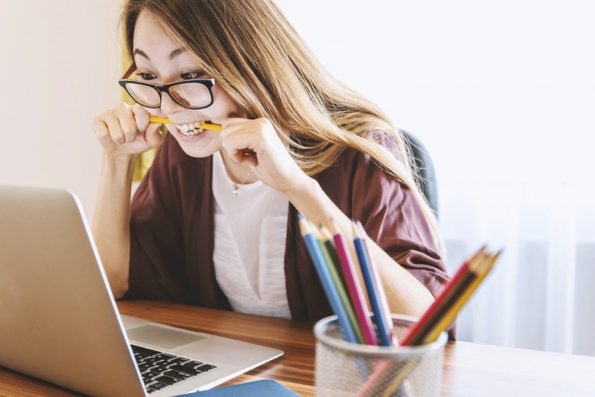 Your gift bag doesn't have to be huge or contain incredibly expensive items for it to make a big impact on your staff. Creating something like this shows you care and appreciate your employees and will help to motivate them and boost their morale.
What can you put in staff goodie bags to show your appreciation?
If you are looking for inspiration for what you can put in work-from-home gift bags, here are eight ideas that your employees will love.
1.     Personalised desk calendar
Adding a bit of decoration to their desk that's also useful; a personalised desk calendar is a fun option. Customise it with photos of the team or special corporate events they were part of to remind them that they don't have to be in the office to be part of the team.
2.     Water bottles
Encourage your staff to stay hydrated while working from home with one of the many personalised water bottle options available. You can choose from a range of colours and personalise each bottle to make them extra special.
3.     Desk plant
You can transform an employee's home workspace in an instant with a houseplant. Plants don't just look beautiful, but they can help clean indoor air and reduce noise levels. They can also boost concentration, productivity, creativity. Beyond workplace benefits, house plants have been proven to reduce stress and anxiety, boosting mood at home – the ideal desk buddy for your staff.
4.     Tasty snacks
Remote workers may not work far from their fridge, but finding the time and motivation to make meals and maintain energy can be a challenge throughout the day. Adding a mixture of savoury snacks and sweet treats to your staff work from home goodie bag will undoubtedly be appreciated by all.
5.     Beautiful mug
If you know your staff are dedicated tea or coffee drinkers, then a mug will make a welcome addition to their desk. Get it personalised, so it fits well with their personality. You could even opt for company branded cups from Igo Promo, so your staff always feel part of the office, even while working from home.
6.     Scented candles
Candles are fantastic for elevating a workspace and make it feel more relaxing. There's a vast array of colourful candle options on the market that offer beautiful scents to help relax or rejuvenate tired remote workers. They also look great on any WFH desk.
7.     An elegant pen
Little luxuries can make all the difference in making a person feel special and lifting their mood, even when it's something as practical as a pen. Give your staff a smart ballpoint pen that will make writing and notetaking a pleasure.
8.     Notebook for journaling
Some notebooks are just for hastily scribbling down shopping list or reminders. Meanwhile, other notebooks can be much more special and to savour writing in. Choose a hardcover notebook for your staff with high-quality paper that will take different types of ink. Some quality notebooks come with printed page numbers, archival stickers and ribbon markers to make it even easier to stay organised.
A special work from home goodie bag for your remote workers is a great way to show your appreciation for their hard work and a wonderful pick-me-up if they feel lonely or disconnected. It shows that you care about them, and they are still valuable members of your team even while you're physically apart.