Coworking makes it affordable for small to medium-sized businesses to work out of an office and bypass the high costs of running an office. The shared environment is flexible and allows businesses to have an office without signing a traditional lease.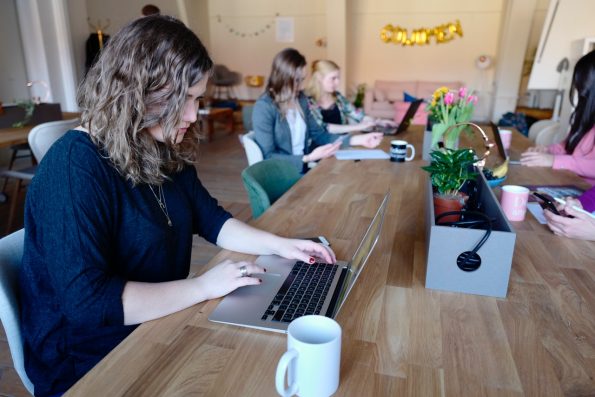 Although businesses pay a monthly fee to access coworking spaces, they're not just customers. At least not to cutting-edge companies like VentureX. Based in Florida, VentureX is community-centered and committed to making a difference in the way coworking spaces are run. They've recently opened a location in West Palm Beach in Rosemary Square, which also happens to be the location for the annual Palm Beach Startup Week event.
VentureX is disrupting the coworking space scene by creating an environment that becomes part of the surrounding community and encourages community among workers. It's not just a random list of buildings you can rent by the day or month; it's a network of carefully selected locations equipped with shared and private desks, private offices, conference rooms, and common areas all designed to promote productivity and a sense of community among members.
A feeling of community is crucial to success
Community is about more than networking, LinkedIn connections, and business cards. Hannah from TheLeadingLady.co describes community as "a regular fellowship and interaction… it's asking how a project is coming along, or how a personal development journey is going. It means looking out for the chance to build someone up and encouraging them when they need it. It's sharing their work on social media or introducing two of your friends who have amazing collaboration potential."
A business won't thrive when its workers don't have a sense of community. A traditional office provides the opportunity for businesses to create community, but what about people who work from home in the "Gig Economy?"
Remote workers often isolate themselves in their homes or corners of coffee shops and they get work done, but they don't make connections with other people. Isolating yourself makes sense when you're working from a coffee shop because not every patron is business-minded. Most people want to get their coffee and chat with friends; it's hard to tell who's truly open to connecting. If you talk to the wrong person, they'll want to chat about their problems and you could end up playing therapist for a day.
Coffee shops can be a community, too
If you normally work from a coffee shop, you wouldn't necessarily consider that space a community, but visit long enough and it will become a micro community. It's only a matter of time before the baristas know your name, your drink, and you start saying hello to other regular patrons and exchanging ideas. Healthy coworking spaces should function in the same way. The difference is, coworking spaces put you in the presence of other business owners and professionals.
Does your coworking space feel like a community?
You don't want to get comfortable in a coworking space only to have it ripped out from underneath you when the company decides to change direction. Unfortunately, that happens when coworking companies focus on profits rather than becoming part of the local community.
By using a coworking space, you're putting a significant amount of trust in the company. You're trusting that the company is going to do what they can to make it work. When a coworking company intentionally builds themselves into the community, like VentureX does, you don't need to worry about the business owners shutting down your work space on a whim. A good coworking company understands that any decision to shut down will have dire consequences for their patrons.
Wherever you spend a majority of your day should feel like a community. Your coworking space is no exception. The people running the space should be committed to creating community, rather than filling the space with faceless, nameless customers.