It's an attractive perk, but is it worth it for you as a business owner? Here's everything you need to know about providing your employees with a company car.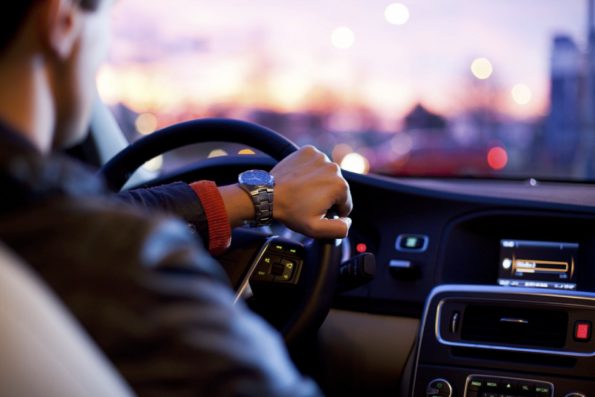 Did you know that over 71% of organizations have company cars? Giving an employee a company car is an attractive perk to offer, but the question is, is it worth it for you?
If you have been considering giving certain employees a company car but are weighing out your pros and cons, you are in the right place.
It's an attractive perk, but is it worth it for you, the business owner?
Here's everything you need to know about providing your employees with a company car.
Cost
One of the first things most business owners consider is how much will this cost the company.
The cost can make or break the decision of buying a company vehicle. You want to keep in mind that you won't only be spending money on the vehicle itself you will also have to spend extra money on commercial auto insurance, vehicle maintenance, repairs, and gas.
Something else to keep in mind is that if the vehicle is driven a lot then the vehicle depreciation will decrease rapidly.
Liability Risks
When you buy a company vehicle for an employee you have to remember that every time they are driving the car around you are facing multiple types of liability risks. The number of auto accident injury cases is high and you never know when an employee might be involved in an accident.
When an employee is involved in a vehicle accident there is always a chance of your company being sued for reasons such as negligence.
You might not always be aware of the car's condition unless you get in the car and inspect it on a daily basis. An employee might become injured in an accident caused by poor vehicle maintenance, which will become a liability issue for your company.
Tax Pros
This is one of the benefits that come with buying a company car. You are able to take advantage of the tax benefits.
These benefits include writing off the depreciation of the car as a financial loss, deducting the vehicle repair costs, deducting the commercial insurance, etc.
Taking these deductibles can offset the cost of owning the vehicle and might make the initial cost well worth it.
Employee Perks
When an employee has to drive their own vehicle for work they are usually not happy because of the extra wear and tear. Offering employees a company vehicle will be a perk to working for your business.
Employees will appreciate this detail and it might help you improve your employee retention rate. This will benefit your business because it costs less to keep employees than to hire new ones.
Company Car or No Company Car: What's Right for You?
Now that you know more about the pros and cons of providing employees with a company car, you can make an informed decision.
Take both the benefits and downsides into consideration and decide if a company vehicle is the answer for you or not.
Did our blog post come in handy today? Please don't forget to bookmark our site and come back soon to never miss our latest posts!