One of the most important skills in the workplace is being able to deliver an effective presentation. Failing to master this life lesson could make it extremely difficult for you to convey important information. That is why you should endeavor to evaluate your approach and identify any areas for improvement. Even if you have an extremely hard time with public speaking, have no fear, there is plenty that you can do to rectify the situation. Below are three tips to help you on your way.
Prepare your points
The first step is to prepare your points well in advance of your presentation. If you are going to effectively convey the necessary information, it is vital that you steer clear of reading off the screen or burying your head in pages and pages of notes. Instead, you should be extremely familiar with the material that you are working with. Not only will this help to calm your nerves, but it will also make for a more enjoyable presentation experience.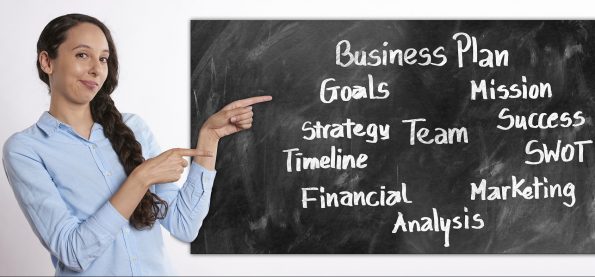 Subtle details such as eye contact and relaxed body language will help your audience to believe in what you are saying. Furthermore, preparing your points early on could provide you with the chance to explore alternative presentation styles. For instance, you could submit your information online and have it turned into an impressive whiteboard video.
Provide helpful resources
Another great way for you to interact with your audience is to provide them with helpful resources that they can take away. This will encourage the room to focus on what you are saying, rather than busily concentrating on taking notes. You will also reduce the risk of your listeners being sidetracked by technology, as they will have no excuse for looking anywhere other than front and center. Of course, you could opt for a simple handout, but why not mix things up? You could do this by sharing the key points of your presentation via social media. You could even go all out and create a free app that will allow your attendees to download helpful resources onto their digital devices. Whatever you decide, the most important thing is that the impact of your presentation extends further than the brief time that you are talking about.
Talk to your audience
Next, you should make an effort to talk to your audience. This will force them to engage in your presentation, instead of sitting there passively. One of the best options available to you is opening the room up to questions. If you decide to push forward with this plan, just remember to have plenty of strong answers up your sleeve. Otherwise, you could be left red-faced and struggling to get your presentation back on track. Why not organize a run through or go online to find questions that you are likely to be asked? Another idea is to think up activities that your audience members could carry out in groups of two or three. Maybe you could give them a question to ask each other. Or, perhaps you could set the room a time-pressured competition.
Making eye contact, using gestures during the performance and speaking in a clear voice are the factors helping the speaker better engage the audience. These techniques help the audience to feel more connected to the presenter. Participating in training on communication and presentation skills will help professionals to be more clear and concise in their delivery, ensuring that the audience understands the message and stays engaged during the session.
The more prepared and engaging you are, the more effective your presentation will be. And it will make it a more fun and energizing experience for you too.
Is this article helpful? Please provide comments and feedback.