Perhaps your business has been good, but not great, or maybe you're just looking to shake up what you're doing and improve. Either way, it's never a bad idea to take a look at what's going on internally and strive to create an even better business. Startups through mid-sized companies need to prepare for their journey toward business success.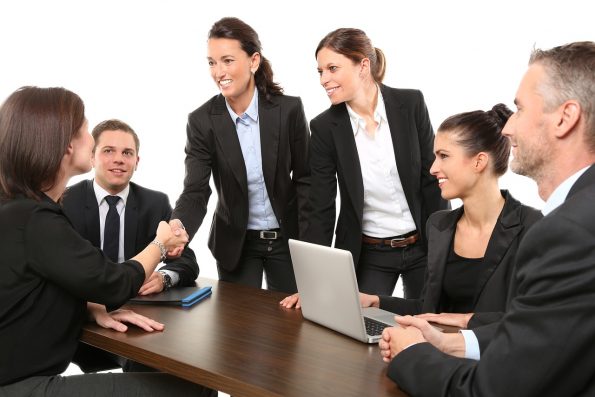 You can't be afraid of change and must be willing to look critically at how you're currently conducting business – viewing your business with rose-colored glasses simply will not do. Work to identify shortcomings within your current business structure, as well as process-driven tweaks that can be made to enhance your overall reputation among customers and employees.
See Where You Can Cut Costs
It's always smart to revisit budgets and see where your money is being spent on a regular basis. For example, don't be afraid to bring in the experts from a third-party to conduct a freight audit if you're looking to save money on your shipping costs. Also, take a look at each line item and determine if the money you're spending is necessary and contributing to the bottom line. Managing your financial operations will add to your chance of business success. Don't be afraid to reallocate money and adjust finances and resources where necessary.
Conduct Performance Evaluations
This is a good time to take a hard look at what positions you currently have filled, the person's performance in each of those roles, and where you need to hire more help. One way to go about this is to conduct performance evaluations and quickly notice where the gaps exist. You want to build a solid team that's talented and isn't holding you back from being the business you know you can be. Running a better company means being honest about the individuals you have on your team and who is no longer a good fit.
Encourage Open & Clear Communication
It's not a healthy sign when you or other important people don't know what's going on inside your own company. That's why it's critical to encourage and practice open and clear communication in all you do. Let this be part of your culture and set the tone by informing the right people of what they need to know in a timely manner. Do this by sending appropriate email updates, holding consistent group meetings and sitting down one on one with those who should be in the loop on certain topics. Join in a men's group to do group meetings.
Train your Employees
The biggest mistake most companies make is that they hire people onboard to the company and then don't train them on what to do. It's critical to align your employees with your business success. The only way you're going to get the results you desire and see great work being produced is to teach and train your employees. Let them know what they need to understand when they start with you and when there are major updates to systems or procedures.
Never forget that there's always room to learn and grow, no matter how great of a company you manage; even the giants such as Apple and Google have to adapt and make changes. Don't let ignorance and silly oversights hold you back from being an even better business. Remain open to new ideas, and try different approaches if you want to truly take off and succeed.