CompTIA Security+ is a global credential designed to validate one's fundamental skills required to perform core security functions and grow a career in the sphere of IT security. This is the first security certificate that a professional should earn to develop skills and competence in the specific field. It validates the fundamental knowledge required for any cybersecurity role. It is essential to mention that this is a vendor-neutral credential, which means that the candidates who get it can function with any technology.
The CompTIA 220-1002 certificate acts as a springboard to mid-level job roles in cybersecurity. By obtaining it, an individual will develop the relevant skills in detecting different kinds of compromise and understand vulnerability and penetration testing concepts. The students will also be able to install, deploy, and configure network elements while troubleshooting and assessing issues to sustain organizational security. The specialists with CompTIA Security+ will have competence in implementing secure systems design and network architecture concepts. Additionally, they will have the skills in installing and configuring identity & access service and management control.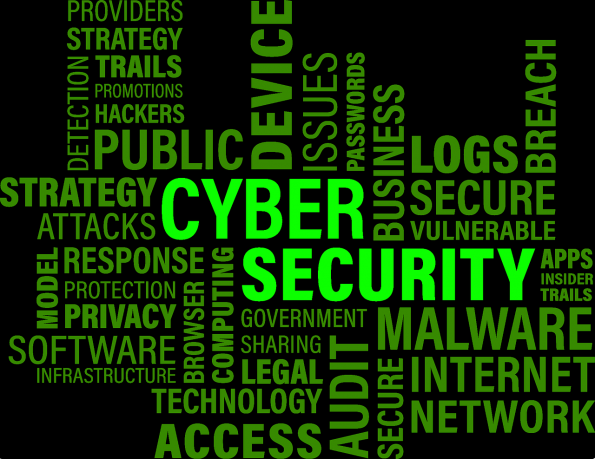 The certification also equips one with competence required to implement and highlight risk management best practices as well as the impact on business. By earning the CompTIA Security+ credential, you will also be able to install and configure wireless security settings and have the capacity to implement PKI (Public Key Infrastructure).
Overview of CompTIA Security+ certification exam
Those individuals who are pursuing the CompTIA Security+ certificate are required to pass the SY0-501 test. It covers modern-day best practices for risk mitigation and risk management, including the emphasis on hands-on capacity to identify and address various security threats, vulnerabilities, and attacks. The exam contains a maximum of 90 questions, consisting of a combination of drag and drop activities, performance-based items, and multiple-choice questions. The latter basically come with single and multiple answers while performance-based ones are designed to evaluate one's ability to provide solutions in a simulated environment.
At the completion of this certification test, you will be required to fill out some exit survey information, which seeks to discover the reasons why you want to get certified and your specific study practices. This survey is made up of 12 multiple-choice questions.
While taking the real test, it is important that you manage your time well. You have 90 minutes for the completion of all the questions, which means you have an average of 60 seconds for answering each of them. It may seem that you have enough time, but there is a lot to cover under this duration. It is essential to mention that you won't be able to see a clock as you work on your questions. Therefore, you might want to wear a wrist watch to enable you to keep an eye on time.
Highlights of CompTIA Security+ certification exam domains
The CompTIA SY0-501 exam focuses on a wide scope of domains and topics. While preparing for this certification test, you have to develop competence in the objectives. These include:
Threats, Vulnerabilities, and Attacks (21%): This topic requires to develop the capacity to analyze the indicators of compromise and establish the specific types of malware or compare & contrast the nature of attacks.
Architecture & Design (15%): This objective requires that the applicants understand how to sum up Cloud & virtualization concepts, secure application development and deployment.
Technologies & Tools (22%): The students need to develop competence in troubleshooting basic security issues and deploying mobile devices in a secure manner.
Risk Management (14%): The candidates should be able to describe the importance of plans, policies, and procedures as they relate to organizational security.
Identity & Access Management (16%): Your competence in the implementation of identity & access management controls is required for the test. Additionally, you should be able to differentiate basic account management practices.
Cryptography & PKI(12%): The learners should be able to compare and contrast common components of cryptography and implement PKI.
There are various resources that have been developed to help the candidates gain mastery in these topics. It is critical to carefully choose your study materials to avoid using irrelevant or outdated tools during the preparation period. Apart from the resources available on the official certification page, you can also explore those that are available on PrepAway to prepare for the SY0-501 exam. You will be amazed at the huge tools on this online platform that were created and approved by the IT experts to help you succeed.
What is next after obtaining CompTIA Security+ certification?
CompTIA Security+ is valid for a period of three years. To maintain it, you have to go through the CompTIA Continuing Education Program. It requires that you earn CEUs (Continuing Education Units) to keep your credential active. There are different options for earning them. First of all, you can choose to take a newer version of the certification exam. You may also opt to attend the relevant training courses to enhance your knowledge and skills in the industry. You can also participate in different industry seminars and events or obtain any CompTIA certificate of a higher level, such as CompTIA Advanced Security Practitioner (CASP+) or CompTIA Cybersecurity Analyst (CySA+). It is essential to note that if you don't maintain the required CEUs and your credential expires, you will have to retake CompTIA Security+ for the renewal.
Job titles for CompTIA Security+ certificate holders
There are different career opportunities that are opened to the professionals with the Security+ certificate. As a matter of fact, the recruiters are looking for those individuals who have the required skills to function in specific job roles. The best way to validate your skills is to earn a credential in line with your career goals. For the students who get CompTIA Security+, the job titles that they can explore are as follows:
Security Administrator
System Administrator
Security Engineer
Security Specialist
Security Consultant
Network Administrator
Junior IT Auditor/Pen Tester
Conclusion
All in all, this certification is worth your time and money. If you want to obtain a credential that will open the way to further enhancement of your career, CompTIA Security+ is a good choice.