Operating a business in the twenty-first century is quite difficult. In addition to the complexities of business operations, companies face extreme competition in the market. Today, there are many internal and external challenges that typical business faces. There is excessive competition as there are lesser barriers to entry in the market. Similarly, customers are more knowledgeable, aware, and conscious to choose from the variety out there, which slows down the company's revenue and growth. In a conventional business perspective, there are significantly lesser areas to differentiate yourself from the competition. Most industries have touched their peak, matured, and there is little room to improve in the world of homogenous products, similar marketing, and standardized, efficient processes. However, in the last decade, a phenomenon has emerged due to the fathom growth in the technological sector, i.e., data. Data and its relevant data analytics have enabled businesses to create and improve business processes to get maximum value addition.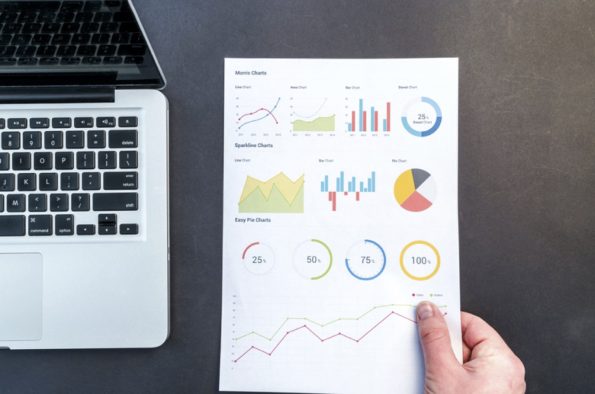 Businesses that haven't adopted the data side of their operations have struggled to compete with the former. Data Analytics and relevant value proposition have converted every company into a technology company. Today, data is considered the most valuable asset as most companies with the highest capitalizations are tech and data companies.
Capturing and analyzing data enables companies to get insights that benefit their companies in cost-saving, relevant marketing, product development, etc. With appropriate data analytics, a business can predict and comprehend the market, competition, customer demands, etc. In the last decade, data has proved to be a game-changer for many corporations. These days, instead of hiring an MBA from a big university, companies need Data Scientists. Instead of pursuing management and business studies, students are more interested to know how to become a data analyst. There are various reasons why companies are going strong on data capturing, mining, analyzing, and implementing. Let's take a look at them:
Engagement with Customers:
In the world of online presence and digital engagement, a customer provides data streams that can be useful for any business. Through technology, especially Big Data, companies can store and compute such data and convert it into the Digital DNA of any customer. By including correct algorithms and pattern recognition, you can identify their preferences, interests, requirements, etc. And based on such data analytics, a business can interact with a customer in the targeted and relevant strategy. For example, based on a customer's last sales data and website bounce rate, you can predict their next purchase and average time spent on your website. Such metrics can also help identify the right products to be marketed in front of the customer, resonating marketing strategy, suitable medium to interact with the customer, etc. In this way, you can have the upper hand over the competitors if they do not invest in data management.
Better Products:
Improvement in your products or services is crucial, but the right question is what to improve. Through data collection related to social trends, news, interests, etc., you can align your products' improvements. Also, relevant data collection will help you to collect feedback. Such feedback can provide insight into your product from a customer's perspective. If you can look closely and analyze unstructured data on social media, you can obtain a general feel and response from your product. There are always options available to segregate and disintegrate the feedback data from different geographical locations and demographics.
Through massive computing and processing capabilities, you can quickly test and run possible variations of highly intricate computer-aided designs. For example, you can run multiple simulations about the upcoming products and gauge their results on the market competition level and organizational matters.
Nearly Accurate Forecasts:
One of the most significant advantages of data-driven decision making and planning is getting more credible forecasts. Conventionally, forecasts were prepared on typical metrics like a year to year sales growth, competitor analysis, seasonal variations, etc. These metrics rely on the historical economic activity of the business. However, we all know that revenues and costs go up and down due to various reasons, including customer preference, political environment, locality, etc. Such metrics were not easy to include in the calculation previously. Still, in the times of Big Data, you can get such data and relevant analyses to provide you insightful forecasts. Such forecasts can help a business plan for the resources, strategy, marketing, and costing to get the nearly best results.
Enhanced Risk Analysis:
Risk is an essential element while making strategies, evaluating previous performance, or planning for the coming times. Typically, companies manage and analyze their risks based on the sales revenue and industry insights. However, in the era of Big Data, you can do predictive analysis through scanning social media feeds, newspapers, etc. Through immense computing power and available data, you can predict and manage your upcoming markets' risks.
Exploring New Streams of Revenue:
Wonders of Data are not only limited to existing product lines, services, and revenue streams. Data Analysis can also suggest multiple possibilities to introduce various products to gain more revenue and lesser dependence on current streams. For example, because of an in-depth analysis of customer preference for delivery at Amazon.com, Amazon came up with a service called "Amazon Prime" for the customers who want extra services and same-day delivery.
Such data analytics are valuable to align your growth strategy and long term planning. However, such data is worthy for you and other industries or even other players in your industry. You can also sell data, which can be crucial and valuable to others operating in the sectors.
Conclusion:
The influence of data over decision making in the businesses is here to stay. Companies need to cope with such digital transformation and get out of the fixed mindset of staying the same or believing that data-driven business is a fad or a trend. Therefore, data management and analysis need to be a key driver in strategy and decision making. Hence, companies must invest in the Data Management Systems and related staff to gain the maximum benefits to thrive in such an era. Otherwise, they will fall behind as the maestros of yesterday who didn't change themselves with time.