You have to agree that running a business is not easy, especially from a financial perspective. But choosing the best credit card processing company can take your business far. With so many credit card processing companies available on the market, choosing the right one can be a challenge. If you need help selecting the right credit card processing company for your business, keep the following on your mind.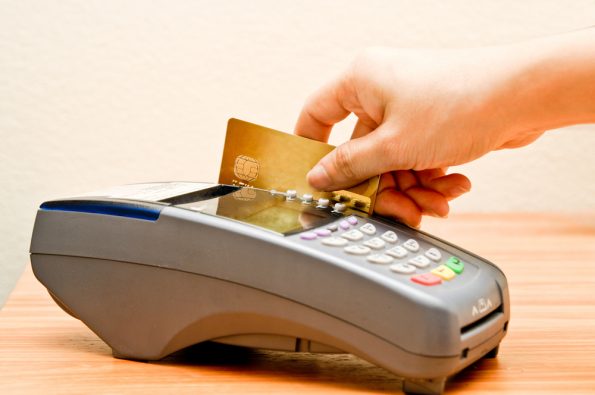 1) Ratings And Review
It is essential to see the approval rating for various credit card processing platforms before choosing one. Ensure that the company you pick has positive reviews from their previous customers. However, ensure most of the positive reviews are from companies that are similar to your business in terms of size, profits, earnings and structures. This is because a provider can have a positive review from large companies, but for small businesses, it could be less satisfying.
Also, check websites that compare top credit card processing companies and write their reviews. When writing these reviews, these experts do thorough research before they recommend a company. They use different criteria to compare the companies. Their opinions are honest, and you can trust them.
2)
Features Available
It is important to consider what features will be available for you once you commit to a credit card processing company. You can come across various service providers that offer automatic billing, online payment forms, and virtual payment terminals. If your business completes transactions in-person and over the web, it is wise to choose a service provider that accommodates both types of credit activities. That is what the best credit card processing company will offer. There are a lot of cards there that have different features and rewards systems which might or not work for some people. Some of them might not even have one, check the pros and cons of LoveSac credit card and use it as an example.
3)
Point Of Sale Solutions
Ensure that you look for a processing company that offers a sales solution that will help your business collect payment. You don't want to choose a service provider that goes for another company to search for payment collection tools. This can be hectic. Therefore, choose a company that, apart from providing the payment processing, offers tools such as mobile card readers and terminals for your business front desk to collect payment in the best way that suits your business.
4)
Customer Support
Consider the type of customer support you get from a card processing service provider. Better customer support should be available 24/7, 365 days. There should be someone you can contact to help you if you have any questions, problems or disputes regarding a transaction.
With a credit card, there will always be an issue or a question coming up especially in the first days. It would even be better if the service providers offer marketing solutions. The marketing solutions offer marketing avenues that will help your business grow.
5)
Fraud Protection
Fraud is common when it comes to credit card processing systems. Choosing a prominent credit card provider offers more security and fraud protection as compared to the cheapest options. The best credit card processing company knows the safety of a business owner and consumer should be a priority of any credit provider company. Therefore, you should consider payment fraud prevention policies available before making a decision.
6)
Fees And Rates
The fees to be paid for using a credit processing system are another critical feature to review. You don't want to choose a credit processing company with a high processing fee that can significantly affect your profits. Therefore, ensure the costs are affordable and worth the effort.
Cost is essential to consider, especially if your business deals with sales that have a low dollar value. Since there are times when processing a customer's payment cuts too deeply into your profits.
Also, consider the sign-up cost. It is essential to work with a company that is transparent and has no hidden charges. Reliable credit card providers should list their fees in a noticeable location on their websites. Furthermore, the sign-up costs should be indicated clearly in all agreements and service contracts.
7)
Application Process
When comparing different service providers, ask questions to see how easy the setup process will be. The process should be quick and straightforward. Enquire how long the installation process will take and how long it will take your business to use the system. This is because the delay costs your business money. Avoid a lengthy, complicated setup process as it is a risk your business shouldn't take.
Choosing the right credit card processing company is a critical decision for your business. The best credit card processing company you choose should help your business achieve financial goals using the affordable and efficient way possible. Therefore, consider the things mentioned above while selecting a credit card processing company for your business.