You may have seen the term cloud migration on the news. In 2020, over 50% of organizations had shifted workloads to the cloud. And the global cloud computing market volume is expected to hit USD 947.3 billion by 2026, according to ReportLinker. So, what is cloud migration, and how can it put your company at an advantage?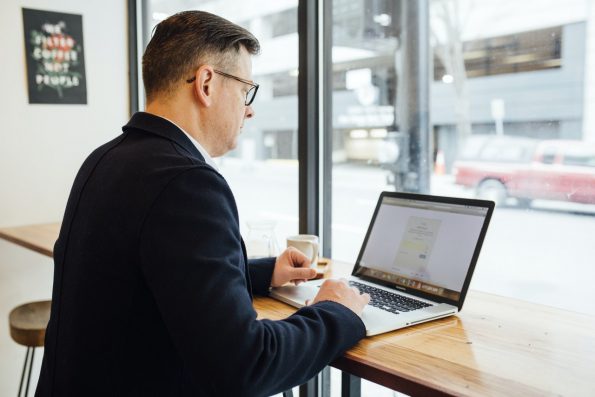 Credit: LinkedIn Sales Navigator via Pexels
In a nutshell, cloud migration is a potentially complex process where a company completely or partially shifts its services, databases, applications, resources, and more to the cloud. A company may also move from one cloud to another during migration to take advantage of more modern infrastructure. The process can take anywhere from a month to over a year. It all depends on the nature of the project and the skills and quality of your cloud migration team.
Challenges of Cloud Migration
The problem with cloud migration is that many programs can't move to the cloud without significant redesign. Additionally, app modernization isn't easy. Without the right cloud migration partners, you may also face issues such as security risks, compliance problems, insufficient training, and more. If you don't plan it right, you may also look at significant downtime. So, you're probably wondering how to optimize the process.
For starters, you can meet the challenges by using the best services for cloud migration from an experienced, reputable IT partner with an excellent track record with globally renowned clients that can work with cutting-edge technology like Amazon Web Services (AWS). The right team can reduce your operational downtime by meticulously planning your move and identifying and prioritizing critical components. A good team will also offer a realistic cost breakdown so that you can plan accordingly in the short term. Usually, cloud migration will boost your Key Performance Indicators (KPI) and bring a fair Return on Investment (ROI) in the long term.
Advantages of Cloud Migration
Reduction of Cost
Most companies migrate to cloud computing because they realize the up-front costs are worthwhile. Without requiring expensive local equipment that's pricey to maintain, repair, and upgrade, you can immediately slash operation costs. For instance, Emirates Airlines expects to save AED 3.8 million (USD 1 million) annually after a massive shift to AWS.
Cloud migration also boosts scalability. You can temporarily upgrade capacity in peak seasons on the cloud, but with local hosting, you'll have unnecessary technology most quarters of the year, raising your fixed and variable costs.
After the cloud migration completes, some companies also sell off unneeded technology to other businesses for a fast and sizable boost to their coffers. Moreover, cloud migration allows companies to work remotely more efficiently, further reducing costs like rent, salaries, and energy bills.
Innovation
A cloud-based business model can be pretty nimble. You can rapidly develop new services, applications, and much more to help your company be innovative on the cloud. The ability to build quickly and cost-effectively on the cloud will also allow you to experiment with new ideas. Moreover, a cloud-based company is more likely to attract younger employees with fresh ideas.
Security and Reliability
After growing pains during the shift, it's usually smooth sailing when a capable team manages your cloud migration. You'll notice fewer downtimes and avoid costly issues that corrupt data on the cloud. Enhanced cybersecurity is also an advantage of cloud computing. And in the age of escalating ransomware threats, better data protection and disaster recovery options are invaluable.